C'VILLE CITIZEN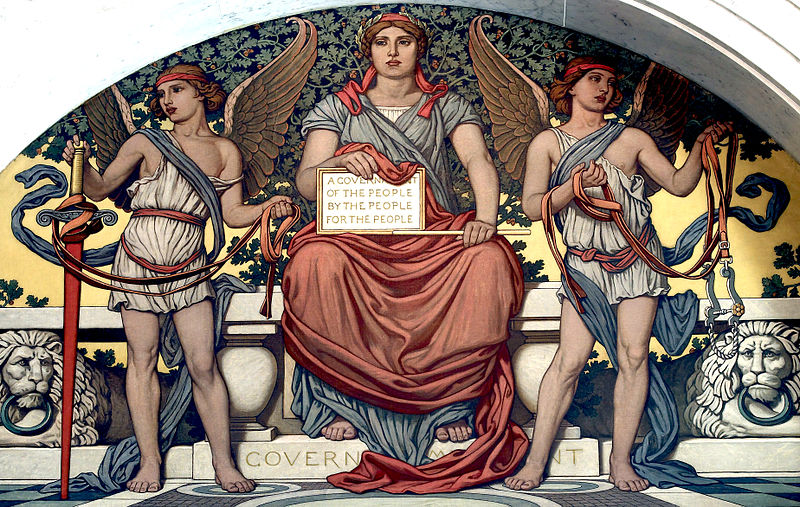 Government of the people, by the people and for the people
A Video Based Community Web News Magazine Featuring People, Events and Issues in and around Charlottesville
Editor: Bob Fenwick
Monument to Robert E. Lee
Let's start with a taste of what's on the Net http://restoringthehonor.blogspot.com/2017/01/virginia-flagger-supporter-says-bob.html (no viruses, has been swept by Cville IT)
Because of the interest in the community discussion Charlottesville is having about the monument to Robert E. Lee in Lee Park in Charlottesville I have decided to publish my remarks just prior to the original vote on January 17, 2017 in which I abstained and two subsequent press conferences in which I explained my actions to the citizens of Charlottesville and my intended action at the next council meeting on February 6, 2017.
REMARKS JUST BEFORE THE ORIGINAL VOTE
I LOOK FORWARD TO THIS DISCUSSION TONIGHT, NOT JUST BY MY COLLEAGUES BUT FROM THOSE OF YOU WHO HAVE TAKEN THE TIME TO SHOW UP BECAUSE THE PATH FORWARD IS STILL UNCLEAR TO ME. BUT A FEW WORDS ON HOW I FEEL AT THIS MOMENT. THERE ARE A NUMBER OF GOOD RECOMMENDATIONS FROM THE BLUE RIBBON COMMISSION BUT I WILL FOCUS ON THE MOVEMENT OF THE STATUES. IF THERE IS ANY TIME WE NEED EDUCATION IT IS NOW. SO LET'S START WITH A FEW FACTS. THESE ARE NOT MY FACTS AND THEY ARE NOT YOUR FACTS. THEY ARE JUST PLAIN FACTS ABLE TO BE PROVEN BY HISTORICAL OR CONTEMPORARY DOCUMENTS.
Carry me back to old Virginny.
There's where this old darkey's heart am long'd to go.
There's where I labored so hard for old Massa,
Day after day in the field of yellow corn;
No place on earth do I love more sincerely
THESE ARE WORDS FONDLY RECALLING SLAVERY, A SYSTEM WHERE FAMILIES WERE SOLD OFF WHERE SONS AND DAUGHTERS WERE SOLD AWAY FROM THEIR FAMILIES, WHERE YOUNG GIRLS WERE SOLD. THIS IS THE STATE SONG EMERITUS OF VIRGINIA. IF IT WERE NOT SO OFFENSIVE IT WOULD BE LAUGHABLE.
MONTHS AGO WHEN I ATTENDED THE FIRST MEETING OF THE BLUE RIBBON COMMISSION I WAS HOPING THAT AMONG ALL THE UNCERTAIN OUTCOMES THE COMMUNITY WOULD AT LEAST BE PRESENTED FACTS AND THAT IS WHAT HAS HAPPENED. SOME OF THE FACTS WE KNEW SOME WE SHOULD HAVE KNOWN BUT DIDN'T. SOME WE JUST DIDN'T BELIEVE.
GEORGE WASHINGTON HAD SLAVES, THOMAS JEFFERSON HAD SLAVES, THOMAS JEFFERSON TOOK A YOUNG BLACK GIRL, SALLY HEMMINGS, AS A CONCUBINE AND HAD CHILDREN WITH HER. THIS IS HISTORY. THESE WILL REMAIN FACTS UNTIL THE END OF TIME AND I SAY THIS IN THE SPIRIT OF A STORY MANY IN THIS ROOM WILL REMEMBER, THE STORY OF SAUL, A MAN WHO TORTURED AND MURDERED CHRISTIANS AND WHAT HAPPENED ON HIS JOURNEY ON THE ROAD TO DAMASCUS.
ROBERT E. LEE HAD SLAVES, ROBERT E LEE FREED HIS SLAVES....BUT ONLY UNDER A COURT ORDER. HE FOUGHT TO KEEP HIS SLAVES. ROBERT E. LEE VOLUNTEERED FOR THE JOB OF COMMANDING GENERAL OF THE ARMY OF NORTHERN VIRGINIA, NOBODY FORCED HIM TO TAKE THE JOB. ROBERT E. LEE WAS NO FOOL, NO MURDEROUS THUG WHOSE ONLY THOUGHT WAS BLOOD AND DESTRUCTION. HE WAS A HIGHLY EDUCATED MAN, A TOP GRADUATE AND EVENTUAL SUPERINTENDENT OF WEST POINT. HE COULD READ AND IF I CAN READ THE HISTORICAL DOCUMENTS HE COULD READ THOSE SAME DOCUMENTS AND UNDOUBTEDLY DID. TO SAY THAT ROBERT E. LEE DIDN'T BELIEVE HIS EFFORTS AS COMMANDING GENERAL OF THE ARMY OF THE CONFEDERATE STATES HAD AS THEIR PRIMARY AIM THE PRESERVATION OF A WAY OF LIFE IN WHICH ENSLAVED HUMANS WERE THE PRIMARY ECONOMIC DRIVER IS IN ITSELF DELUSIONAL. THE CIVIL WAR WAS A WAR FOUGHT TO PRESERVE SLAVERY. THAT, TOO, IS A FACT.
SO NOW IT STARTS TO GET TANGLED UP, MORALITY WITH POLITICS, POLITICS WITH ECONOMICS, ECONOMICS WITH LEGAL PRECEDENT AND EVERYTHING STUCK ON JUST PLAIN HUMAN NATURE. WE GET TO THE PRESENT AND SOME OF THESE THOUGHTS I WILL SHARE REPRESENT FACT AND SOME JUDGMENTS ON THE PROBABILITY OF WHAT COULD HAPPEN, BECAUSE THEY HAVE YET TO PLAY OUT.
SO
MOST PEOPLE, BLACK OR WHITE, DON'T WANT TO MOVE THE STATUES OR AT THIS POINT IN TIME JUST DON'T CARE BECAUSE THEY SEE A HUGE SUM OF MONEY THAT COULD BE BETTER SPENT ELSEWHERE. THAT IS REFLECTED IN THE VOTES OF THE MEMBERS OF THE COMMISSION. BUT BECAUSE AT ITS CORE THIS DISCUSSION CONCERNS RACISM THIS WILL NOT BE A MAJORITY RULES DECISION, AT LEAST NOT FOR ME.
FURTHER
IT WILL BE VERY EXPENSIVE TO MOVE THE STATUES
AND FINALLY,
THE LAW IN VIRGINIA HAS NOT BEEN SETTLED IN THIS MATTER. I'VE HEARD WE WOULD SURELY WIN ANY LEGAL CHALLENGE BECAUSE OF WHAT HAPPENED IN DANVILLE, OR LYNCHBURG OR ALEXANDRIA. IN MY JUDGMENT THERE WILL BE A LAWSUIT WITH A PROBABLE BUT UNCERTAIN OUTCOME WHICH MEANS THE COMMUNITY WILL BE STUCK ON HOLD UNTIL WE REACH A RESOLUTION.
AFTER ALL REMEMBER THAT IT'S THE SUPREME COURT JUSTICES, APPOINTED BY THE SAME MEN WHO REFUSED TO RETIRE A SONG LIKE 'CARRY ME BACK TO 'OL VIRGINNY', WHO WILL MAKE THE DECISION ABOUT WHO CAN OR CAN NOT MOVE THE STATUES AND NOBODY CAN FORETELL WHAT THEIR DECISION WILL BE WITH ANY CERTAINTY.
SO WHAT DO WE DO NOW? MY DUTY AS AN ELECTED REPRESENTATIVE IS TO REPRESENT, IN A MANNER OF SPEAKING TO SEE WHAT WILL WORK TO MOVE OUR COMMUNITY FORWARD. WHAT ACTION CAN WE TAKE THAT CAN NOT BE PAPERED OVER WITH A DECLARATION OR A PROCLAMATION OR A PARLIAMENTARY MANEUVER....OR CAN NOT BE CHANGED OR IGNORED BY A NEW COUNCIL?
I'VE HEARD WE HAVE TO ACT NOW, IT'S URGENT. SO ON AN ISSUE THIS IMPORTANT, AN ISSUE THAT NO COMMUNITY ACROSS THE COUNTRY HAS MASTERED, FOR WHICH THERE IS NO PATH TO GUIDE OUR STEPS, WE HAVE TO RUSH?
I'VE ALSO HEARD THAT FINANCIALLY WE CAN BOTH MOVE THE STATUE AND INVEST IN OUR PEOPLE. I WOULD RESPECTFULLY ASK 'WHERE IN THIS COUNTRY HAS THAT EVER WORKED'? WE WOULD HAVE TO RAISE TAXES SUBSTANTIALLY AND WHO BEARS THE BURDEN OF TAX INCREASES? THE 2% OR THE 98%? WHO IN THIS ROOM IS READY TO BELIEVE THE PROMISES?
I'VE ALSO HEARD WE HAVE TO VOTE IN THE FACE OF UNCERTAIN AND TIME CONSUMING ROADBLOCKS BECAUSE OF ITS SYMBOLISM.
SYMBOLISM.
ENOUGH SYMBOLISM, ENOUGH OF THE DECLARATIONS, PROCLAMATIONS, GOOD INTENTIONS, WRITTEN PROMISES. WE'VE BEEN DOWN THAT ROAD BEFORE - MORE THAN ONCE. IT'S TIME TO SHOW ME THE MONEY. IF THE WORDS YOU HEAR TONITE HAVE ANY REAL MEANING THEN THEY WILL FIND THEIR WAY INTO THE CITY BUDGET. IT'S TIME TO INVEST IN OUR CITIZENS, KEEP OUR YOUNG PEOPLE OUT OF PRISON WITH DIVERSION PROGRAMS, MENTORING PROGRAMS LIKE WES HAS STARTED. OFFER TRAINING NOT JUST IN COMPUTER APPLICATIONS (APPS) BUT IN SKILLED TRADES SO YOUNG PEOPLE DON'T HAVE TO WAIT FOR AFFORDABLE HOUSING, THEY CAN BUILD THEIR OWN. INVEST IN PEOPLE NOT IN PRISONS. SIMPLY PUT STATUES CAN WAIT, PEOPLE CAN'T.
IS THAT POSSIBLE? I THINK SO BUT WE WON'T KNOW FOR SURE UNTIL WE TRY. INSTEAD OF MONEY GOING TO BUILD A SKATE PARK OVER IN MCINTIRE PARK WHICH WILL BE UNUSABLE WHEN IT RAINS OR SNOWS AND HARDLY USABLE IN THE MIDDLE OF WINTER OR LATE AT NIGHT I WILL ADVOCATE FOR BUILDING A FIELD HOUSE IN TONSLER PARK WHICH WAS IN OUR CIP TWO YEARS AGO AND GOT BUMPED OFF BY THE SKATE PARK, THE FIELD HOUSE WOULD BE A FACILITY WHICH WILL BE PACKED EVERY SINGLE NIGHT, HOT OR COLD, RAIN OR SHINE, KIDS RUNNING OFF THE ENERGY THAT KIDS HAVE AND THEY WILL BE CLOSE TO HOME. I WOULD OPEN UP ALL THE COMMUNITY CENTERS, EVERY DAY EXCEPT SUNDAY MORNING, ALL DAY, MAKE THEM TRUE COMMUNITY CENTERS. INVEST IN THE BUILDING OF A COMMUNITY THAT WE ALL SAY WE WANT BUT IS A GOAL WE HAVE YET TO REACH. YES, THERE WILL BE A COST TO THIS.
LAST YEAR, AT ONE OF THE FIRST BUDGET WORKSHOPS, I WAS PRESENTED WITH A BUDGET THAT CUT APPROPRIATIONS TO THE POOREST AMONG US BY ABOUT 13.5%, THAT'S LEGAL AID, READY KIDS, ETC. WHILE WEST MAIN ST. WAS ALLOCATED $10.5 MILLION DOLLARS OF WHICH THE CONSULTANT HAS ALREADY BEEN PAID ONE MILLION DOLLARS WITH AT LEAST ANOTHER MILLION DOLLARS TO COME, PROBABLY MUCH MORE THAN THAT. WHAT COULD WE DO FOR THE CHILDREN OF THE COMMUNITY, PRE K, K THRU 12, FOR THE ELDERLY ON FIXED INCOME WHO NEVER HAD THE OPPORTUNITY TO WORK FOR A PENSION BECAUSE THEY WORKED AS DOMESTICS OR LABORERS OR WHO BECAUSE OF AN ILLNESS OR ACCIDENT FACE EVICTION AND DON'T HAVE THE FUNDS TO DEFEND THEMSELVES IN COURT? FOR SINGLE MOTHERS WHO STRUGGLE TO FIND THE ENERGY TO EARN ENOUGH FOR FOOD OR RENT AND STILL NURTURE AND GUIDE YOUNG CHILDREN? FOR A ROBUST LOOK AT WHAT WE CAN DO ABOUT DISPROPORTIONATE MINORITY CONTACT? MAYBE A BETTER QUESTION WOULD BE WHAT HAS THE CITY GOTTEN FOR THE MILLION DOLLARS ALREADY SPENT FOR A CONSULTANT ON WEST MAIN ST.?
SO MY THOUGHTS AT THIS TIME ARE, DON'T RUSH THRU THIS, WEIGH CAREFULLY AS BEST WE CAN CONSEQUENCES OF OUR DECISIONS, RECOGNIZE THAT THERE WILL BE UNINTENDED CONSEQUENCES AND START PUTTING OUR MONEY WHERE OUR MOUTH IS.
REMARKS AT PRESS CONFERENCE JANUARY 23, 2017 (will add this later)
REMARKS AT PRESS CONFERENCE JANUARY 26, 2017
CITY BUDGET
TWO DAYS AGO, TUESDAY EVENING, A MAJORITY OF THE CITY COUNCIL SUPPORTED SEVERAL IMPORTANT INITIATIVES, INITIATIVES THAT ARE ACTUALLY NOT NEW BUT JUST HAVE NOT BEEN FUNDED. THEY'VE EITHER BEEN REFERENCED IN PROCLAMATIONS OR DECLARATIONS OR VISION STATEMENTS. THEY'VE JUST BEEN TALKED ABOUT. THIS SUPPORT INDICATES A FIRM COMMITMENT TO REBALANCING THE CITY BUDGET IN A WAY THAT ACKNOWLEDGES THE IMPORTANCE OF INVESTING IN COMMUNITY AND INDIVIDUALS. THIS WAS CRITICALLY IMPORTANT TO ME BECAUSE I DIDN'T WANT THE DISCUSSION OF THE MOVING OF THE MONUMENT OF ROBERT E LEE TO BE RESOLVED WITH A DECLARATION OR A PROCLAMATION OR EVEN A STATUTE THAT COULD BE CHANGED BY A FUTURE COUNCIL OR DELAYED BY A LEGAL CHALLENGE. THIS IS WHAT MEMBERS OF THE COMMUNITY TOLD ME OVER AND OVER....WE'VE HAD ENOUGH PROMISES. NOW WE HAVE THE OPPORTUNITY FOR REAL ACTION.
MOVING THE MONUMENT
MY PRIMARY GOAL FROM THE OUTSET WAS TO REPRESENT THE WILL OF THE CITIZENS OF CHARLOTTESVILLE PARTICULARLY THOSE WHO FIND THE MONUMENT OFFENSIVE AND A REMINDER OF A DARK PAST OF ENSLAVEMENT AND TO BRING WHAT EXPERIENCE I COULD TO DECIDING THIS ISSUE. THAT WILL OF THE PEOPLE CHANGED DRAMATICALLY OVER THE COURSE OF THE BLUE RIBBON COMMISSION. AT FIRST THE OVERWHELMING MAJORITY, BLACK AND WHITE, WAS TO KEEP THE MONUMENT WHERE IT WAS. AS IT BECAME APPARENT THAT MOVING THE MONUMENT WOULD BE VERY EXPENSIVE AND THE LEGAL FEES WOULD BE SUBSTANTIAL THE WILL OF THE PEOPLE BECAME TO LEAVE THE STATUE AND PUT THE MONEY TO BETTER USE, SOMETHING CONCRETE, LITERALLY, AND THAT WILL PREVAILED FOR SEVERAL OF THE MIDDLE MONTHS. BUT GRADUALLY WITH ABOUT A MONTH TO GO THE FACTS OF THE ISSUE BEGAN TO TAKE ROOT AND I REMEMBER TELLING A FRIEND THE DAYS OF THE STATUE ARE NUMBERED AND IT WAS OBVIOUS THE WORK OF THE COMMISSION WAS BEING TAKEN SERIOUSLY BY THE COMMUNITY AND I COULD SEE THIS PROGRESSION BECAUSE I ATTENDED EVERY MEETING.
AS THE WORK SESSION OF TUESDAY, JANUARY17, CAME CLOSE THE COUNCIL VOTE SEEMED TO STACK UP 2 TO HAVE THE MONUMENT REMAIN AND 2 TO HAVE IT MOVED AND I WOULD BE THE DECIDING VOTE. BOTH SIDES WERE LOCKED IN PLACE WITH NO DESIRE TO COMPROMISE. I COULDN'T VOTE TO KEEP THE MONUMENT IN PLACE BUT I WAS CONCERNED THAT A VOTE TO REMOVE THE MONUMENT WOULD MAKE IT VERY DIFFICULT TO SUCCESSFULLY PRESS FOR A TURN OF THE CITY BUDGET TOWARDS A PEOPLE'S BUDGET AND THE PROTECTION OF NEIGHBORHOODS BECAUSE WHAT I WOULD PROPOSE HAD BEEN VOTED DOWN IN THE PAST, HENCE THE ABSTENTION. AS I SAID THAT TUESDAY EVENING I DIDN'T WANT TO RUSH THIS. I THOUGHT IT BEST THAT THE COMMUNITY GO INTO THIS COMMUNITY DECISION WITH THEIR EYES WIDE OPEN AND WITH ALL THE FACTS. BUT TODAY, WITH THE RESULTS OF THE RECENT BUDGET WORK SESSION AND THE WILL OF THE MAJORITY OF THE COUNCIL TO PRESS FOR APPROPRIATIONS THAT IN THE PAST HAVE BEEN CUT OR POSTPONED, THE COMMUNITY SHOULD KNOW HOW I FEEL SO THIS PARTICULAR PART OF THE ISSUE CAN BE PUT BEHIND US AND THE COMMUNITY CAN COME TOGETHER AND MOVE FORWARD.
SO AT THE NEXT COUNCIL MEETING ON FEBRUARY 6 THE MOTION TO MOVE THE STATUE WILL BE MADE AGAIN AND I WILL SUPPORT THE MOTION WITH A YES VOTE.
IMMEDIATELY UPON THE VOTE BEING RECORDED I WILL MAKE A SEPARATE MOTION TO REQUEST AN ADVISORY OPINION FROM THE VIRGINIA ATTORNEY GENERAL AS TO ANY LEGAL DIFFICULTIES WE SHOULD ANTICIPATE AND FURTHER FOR THE COUNCIL TO ACKNOWLEDGE THAT THIS MATTER SHOULD BECOME A PRIORITY FOR THE CITY MANAGER AND STAFF WHICH MEANS WE CLEAR THE DECKS OF ANY NON ESSENTIAL TASKS WE HAVE PLACED ON THEM SO THEY CAN GIVE THIS THE ATTENTION IT DESERVES.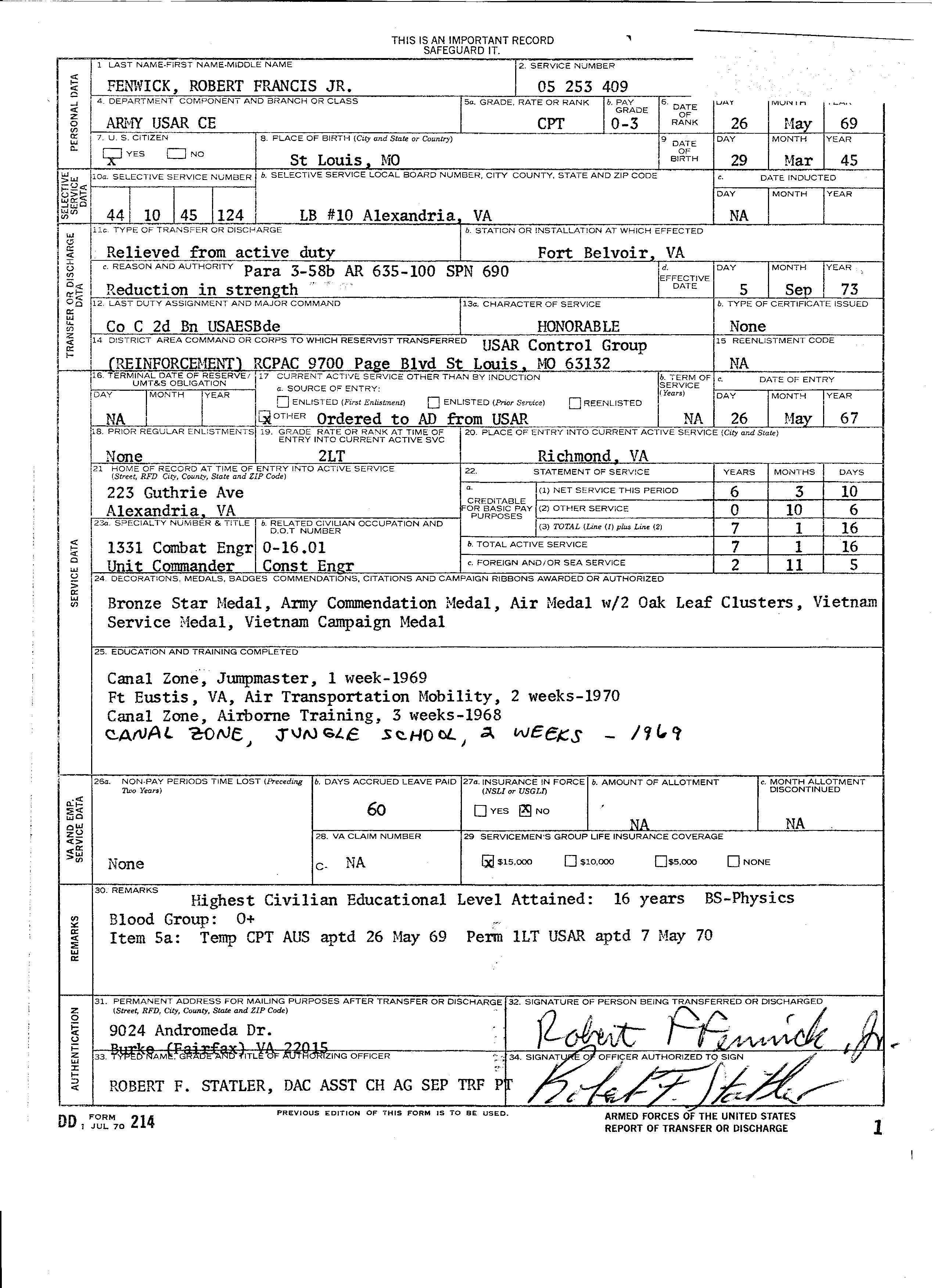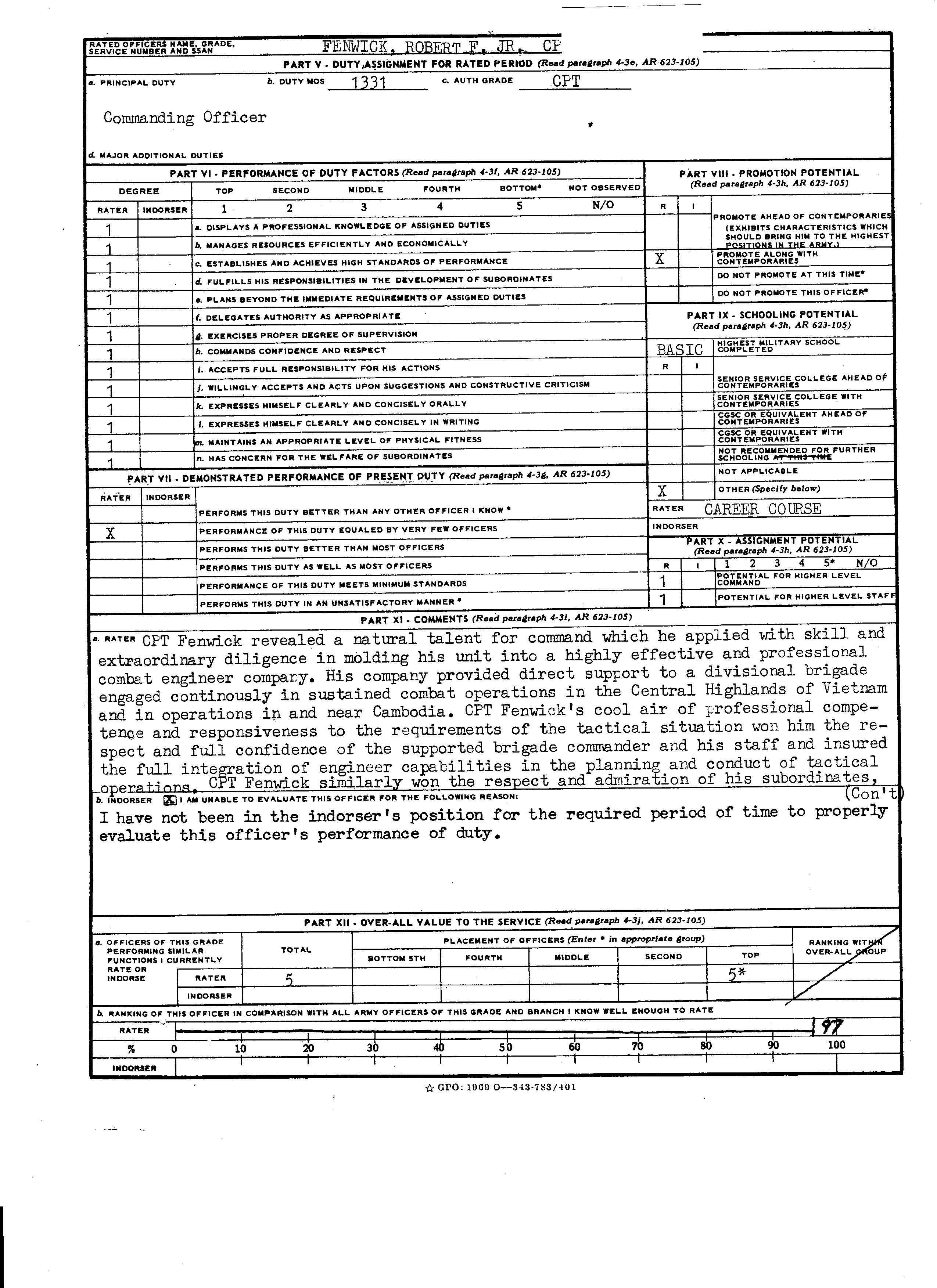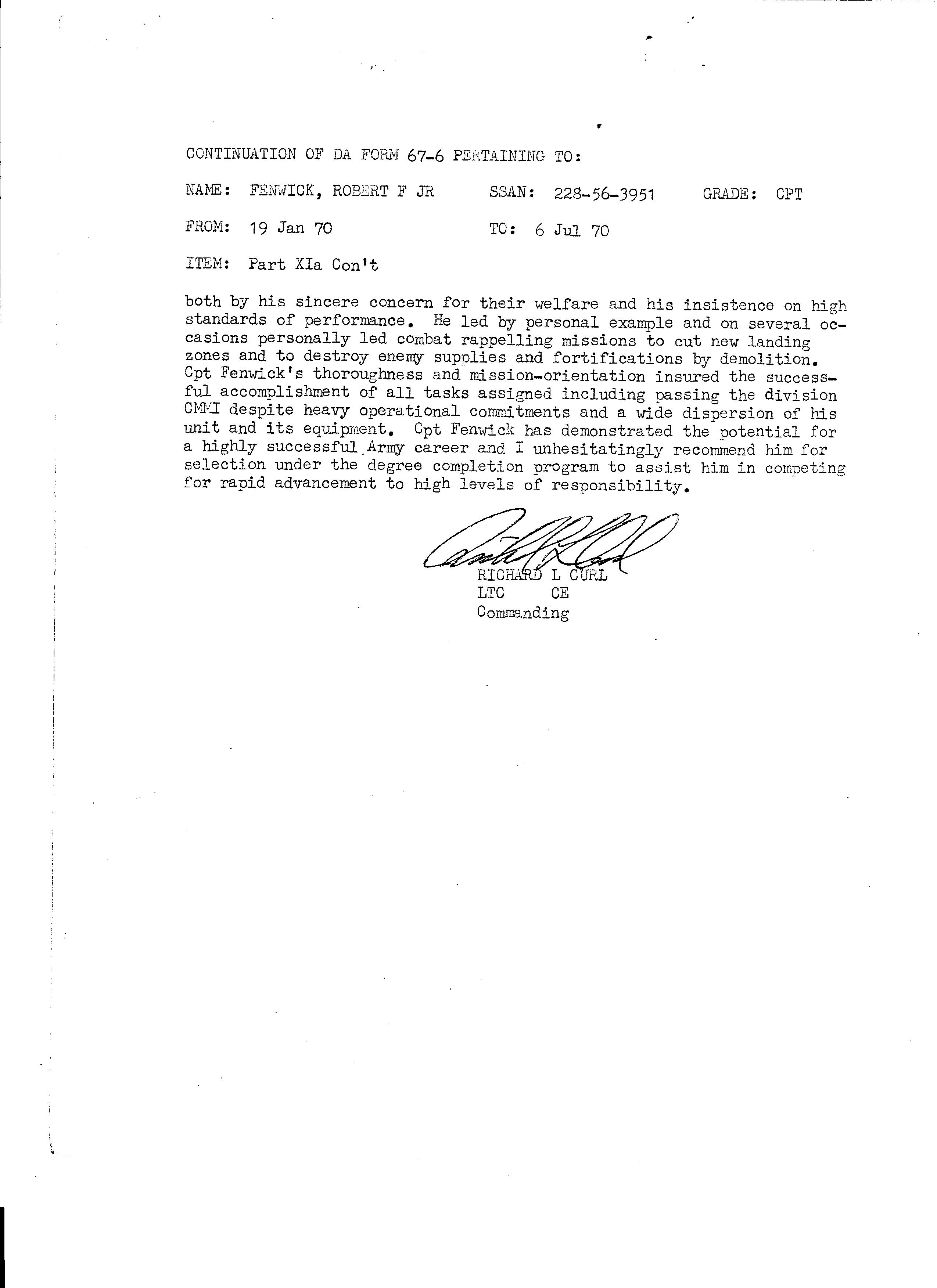 SPEECH BEFORE COUNCIL, FEBRUARY 6, 2016
BEFORE I START MY PREPARED REMARKS I WOULD LIKE TO ONCE AGAIN THANK THE BLUE RIBBON COMMISSION, 9 CITIZENS WHO VOLUNTEERED FOR THE TASK, AND TO ASSURE THEM WE HAVE ALREADY STARTED WORK ON YOUR OTHER RECOMMENDATIONS AND WILL CONTINUE THAT EFFORT.
TONIGHT WE VOTE ON MOVING THE STATUE OF ROBERT E LEE FROM LEE PARK. FOR SOME IT WILL BE A CONFUSING NIGHT....A NIGHT WHEN A VOTE IS TAKEN SEEMINGLY CONTRARY TO HISTORICAL SCHOLARSHIP FOR SOME ACADEMICS AND PROFESSIONAL HISTORICAL PRESERVATIONISTS, FOR OTHERS IT WILL BE A NIGHT FRAUGHT WITH UNKNOWN BUT NOT UNIMAGINED CONSEQUENCES TO HEAR THEM WAIL AND BLUSTER. A NIGHT, THEY SAY, THEY AND THEIR COUNTRY WILL NEVER RECOVER FROM.
WELL, THEY SELL THE REST OF US SHORT BECAUSE IT WILL ALSO BE A NIGHT OF CELEBRATION OF A GOVERNMENTAL ACTION OF THE PEOPLE, BY THE PEOPLE AND FOR THE PEOPLE, AN ACT OF ACKNOWLEDGEMENT NOT OF THE MAJORITY BUT A STRONG, PATIENT MINORITY - TENS OF THOUSANDS OF OUR NEIGHBORS IN OUR COMMUNITY, THE LARGEST GROUP BY FAR OF IMMIGRANTS IN THE STATE OF VIRGINIA AND THE SURROUNDING COUNTIES WITH AFRICAN AMERICAN ROOTS AND THEIR FRIENDS WHO STAND BY THEM IN THEIR MARCH TO THE SOMETIMES ELUSIVE GOAL OF EQUALITY. AND EVERYONE SHOULD RECOGNIZE THERE ARE MANY DIFFICULT STEPS AHEAD.
I WOULD LIKE TO TAKE THIS OPPORTUNITY TO PUT THIS ACTION IN PERSPECTIVE.
FIRST
FOR THOSE LISTENING OR WATCHING WHO SAY THIS WILL BE THE END OF OUR COUNTRY AS WE KNOW IT. OUR NEIGHBORS AND FRIENDS WHO WANT THIS STATUE MOVED ARE UNITED STATES CITIZENS WHO HAVE BUILT OUR CITIES, PAID TAXES, FOUGHT IN OUR WARS, SERVED ON OUR JURIES. THEY ARE US. AND WE ARE AMERICANS....ALL OF US.
SECOND
FOR THOSE OF YOU ENJOYING THE DARK RECESSES OF THE INTERNET WE ARE NOT VOTING TO DESTROY THE STATUE OR TO BURY IT SO STOP WITH THE ISIS COMPARISONS. THEY MAKE YOU LOOK FOOLISH AND TAINT THE IMPORTANT ARGUMENT OF THOSE WHO SAY LEAVE IT WHERE IT IS BECAUSE IT HAS HISTORICAL AND EDUCATIONAL VALUE.
THIRD
ROBERT E LEE KNEW EXACTLY WHAT HE WAS FIGHTING FOR. IT WAS HIS FREE CHOICE TO TAKE COMMAND. HE LOBBIED FOR IT. HE GOT IT. IN TODAY'S VERNACULAR.....OWN IT. THERE IS A LARGE BODY OF THOUGHT THAT ALL WARS ARE ECONOMIC. HE WAS THE GENERAL OF THE CONFEDERATE ARMY AND THE MISSION OF THAT FEDERAL ARMED FORCE WAS TO PRESERVE THE ECONOMIC LIFEBLOOD OF THE CONFEDERACY, LITERALLY, AND THAT WAS THE ENSLAVEMENT OF HUMAN BEINGS. DECADES AFTER ENGLAND AND FRANCE HAD BOTH BANNED SLAVERY, THE ARMY OF WHICH ROBERT E LEE WAS COMMANDER WAS FIGHTING TO PRESERVE IT. WOULD YOU HAVE US BELIEVE THAT AN EDUCATED MAN WHO ROSE TO BE SUPERINTENDENT OF WEST POINT HAD NO KNOWLEDGE OF THESE HISTORIC AND, FOR HIM, CONTEMPORANEOUS EVENTS? WE HEAR OVER AND OVER THE WAR WAS FOUGHT FOR STATES' RIGHTS BUT THERE'S MORE TO THAT PHRASE. IT WAS FOUGHT FOR STATES' RIGHTS TO ENSLAVE PEOPLE. TO BELIEVE OTHERWISE IS DELUSIONAL.
FOURTH
I'VE HEARD 'IF WE GIVE IN TO 'THEM' ON THIS THERE'S NO TELLING WHERE IT WILL LEAD'. THAT'S POSSIBLE. IF WE ARE NOT CAREFUL IT MAY LEAD TO RESTORING THE VOTE FOR EX FELONS WHO HAVE PAID THEIR PENALTY TO SOCIETY BUT CAN'T YET VOTE, AS IF THEY ARE EXPECTED TO WEAR A SCARLET LETTER AND BE RELEGATED TO SECOND CLASS STATUS FOR THE REST OF THEIR LIVES, TO NOT JOIN THE POLITICAL PROCESS OF OUR COUNTRY AND HAVE TO FIGHT FOR ECONOMIC JUSTICE 'TIL THE DAY THEY DIE. IT MAY LEAD TO PROVIDING PUBLIC MONEY NOT FOR PRISONS AND JAILS WHICH FOR SOME JURISDICTIONS IS A MAJOR ECONOMIC DEVELOPMENT PROJECT BUT TO DIVERSION AND MENTORING PROGRAMS SO YOUNG MEN AND WOMEN HAVE AN ALTERNATIVE TO PRISONS. TO ADEQUATELY FUND COMMUNITY CENTERS NOT AS AN AFTER THOUGHT BUT AS A PRIMARY GOAL OF BUDGETING AND NEIGHBORHOOD PROTECTION.

AND THEN THERE ARE THOSE WHO SAY THIS IS ONLY BEING ADVOCATED FOR BY A FEW MALCONTENTS. SO THE FIRST AMENDMENT ONLY APPLIES IF YOU HAVE OVER, WHAT....7 CITIZENS? 16 CITIZENS? WHAT EXACTLY WOULD YOUR THRESHOLD BE TO EXERCISE YOUR RIGHTS UNDER THE CONSTITUTION? TO THOSE I WOULD SAY YOU HAVEN'T BEEN PAYING ATTENTION. THE BLUE RIBBON COMMISSION OVER ALMOST AN 8 MONTH PERIOD TURNED THE CONVERSATION IN OUR COMMUNITY FROM ONE OF NON INTEREST TO A CONTINUING PROCESS OF ACKNOWLEDGEMENT THAT THE WAY THIS STATUE IS VIEWED BY ONE GROUP IS NOT THE WAY ALL GROUPS VIEW IT. AND THAT IN OUR COUNTRY THE GOVERNMENT IS ONE OF PEOPLE, NOT OBJECTS. THERE IS NOT JUST ONE WAY, OUR WAY, TO HONOR HISTORY PARTICULARLY AT THE EXPENSE OF MANY OF OUR NEIGHBORS, THERE IS NOT JUST ONE WAY TO MAKE A PARK VIBRANT AND A CENTER OF COMMUNITY LIFE.
I'VE LEARNED A LOT ABOUT FREEDOM OF SPEECH OR LACK THEREOF DURING THE LAST FEW MONTHS AND THE PRICE SOME PAY TO EXERCISE A BASIC RIGHT OF FREE SPEECH AND TO PETITION THE GOVERNMENT FOR REDRESS OF A GRIEVANCE WITHOUT FEAR OF INTIMIDATION OR REPERCUSSION. THIS IS A COPY OF JUST ONE OF SCORES OF RACIST COMMENTS SENT TO THE YOUNG MAN ON MY LEFT IN AN ATTEMPT TO INTIMIDATE AND DESTROY.
THESE ARE SO BEREFT OF RATIONAL THINKING AND COHERENT FOCUS THAT THERE CAN BE ONLY ONE DRIVING FORCE BEHIND THEM AND THAT IS RACISM. AND FOR THOSE OF YOU WHO THINK DEATH THREATS WILL KEEP ME FROM DOING MY DUTY AS I SEE IT.......YOU MUST NOT KNOW MY BACKGROUND. I'VE BEEN THRU MUCH WORSE.
OUR CITY HAS WORKED HARD TO INSURE RACE IS NOT THE PIVOT POINT AROUND WHICH COMMUNITY DECISIONS ARE MADE, WHETHER IT'S MUNICIPAL FUNDING, LEGAL JUSTICE, ECONOMIC JUSTICE. I KNOW THE CITIZENS, MY FRIENDS AND NEIGHBORS, TOO WELL, AND WE WILL CONTINUE OUR EFFORTS TO INSURE THAT THE WORDS 'WE HOLD THESE TRUTHS TO BE SELF-EVIDENT, THAT ALL MEN AND WOMEN ARE CREATED EQUAL ....' ARE NOT MERE WORDS UTTERED WHEN IT IS TO OUR POLITICAL ADVANTAGE BUT ARE A WAY OF LIFE.
THESE WORDS AND ABRAHAM LINCOLN'S WORDS I MENTIONED EARLIER UTTERED AT GETTYSBURG ARE ALREADY IN OUR DNA, SO DEEPLY INGRAINED THAT THE MERE HINT OF UNFAIRNESS GETS EVERYBODY RILED UP. IT IS OUR CHALLENGE TO MAKE SURE WE DON'T GET RILED UP AT EACH OTHER AND TO INSTEAD FOCUS ON THOSE THINGS AROUND US THAT PROMPT THIS REACTION.
I AM WELL AWARE THAT THERE HAS BEEN A LAWSUIT THREATENED. I WOULD WELCOME ONE. FOR THE SAKE OF OUR CITY AND OUR STATE THIS MATTER SHOULD BE LITIGATED BY THE COURTS WITHOUT DELAY. WE ARE NOT THE FIRST CITY TO ADDRESS PUBLIC MONUMENTS FROM OUR DISTANT PAST. ALREADY ALEXANDRIA, DANVILLE, RICHMOND,LYNCHBURG AND OTHERS HAVE STRUGGLED WITH A LAW THAT IS STILL NOT SETTLED. PARTICULARLY IN THESE DAYS WE SHOULD ALL STRIVE TO FIND THE COMMUNITY EQUITY GUARANTEED IN THE CONSTITUTION, PROTECTED IN THE BILL OF RIGHTS AND ENFORCED IN OUR LOCAL LAWS THAT WE ALL PREACH.
VINEGAR HILL
A FORGOTTEN NEIGHBORHOOD?
Click here for video of Vinegar Hill Plaque
(description on plaque)
Vinegar Hill - A Forgotten Neighborhood
"Vinegar Hill", one of the city's first neighborhoods was bordered loosely by Preston Avenue, West Main Street, and Fourth Street. It was established by Irish families in the early 1800s and incorporated into Charlottesville in 1835.
First called Random Row, the origin of the name "Vinegar Hill" remains obscure. Ruled by the O'Tooles, the O'Tracys and the O'Donovans, the local tradition has it that National League pitcher Charlie Ferguson - a 4-time 20 game winner in the mid 1880s - was born and raised here.
African - Americans first moved onto the "Hill" after the Civil War. From the 1920s to the early 1960s it was the city's principal black business district and the vibrant center of their "social life".
In 1960, noting "Vinegar Hill's" large number of substandard homes, the voters of Charlottesville decided to redevelop the 20 acre neighborhood. Sadly, because of the poll tax, many of the residents were denied a say in their own future. By March, 1965 one church, 30 businesses, and 158 families - 140 of which were black - had been relocated. Today, "Vinegar Hill" is just a memory.
FREEDOM OF SPEECH
"Congress shall make no law ..... abridging the freedom of speech ...." James Madison, 4th President of The United States and author of the First Amendment to the Constitution.
I have changed two words, to wit: Council shall make no rule abridging the freedom of speech.
On February 16, Charlottesville City Council passed a Council Meeting Procedures and a Matters by the Public Selection Procedure by a vote of 4 - 1. This action has been the subject of much discussion in our community.
SPEEDOS
February 20, 2015 Of the many issues facing Charlottesville perhaps some of the most stubborn to date are the concerns about speeding through our neighborhoods, cutting through neighborhoods to avoid traffic backups on parallel roads, lack of adequately lit cross walks, sidewalk repair, bridge repair, etc. The residents of Lower Rugby Road, Meadowbrook Heights Road, Old Lynchburg Road, Ridge Street, Locust Ave. and many others across the city have waited patiently for safety improvements and repairs (Woolen Mills for 27 years for Franklin Street......yes, I did check that figure) only to be told that basic attention to their streets was just around the corner. (See next story for West Main Street).
Personally, I have tried emails, citing my experience in building and maintaining roads, videos of a 3 year old road (Old Lynchburg Road) already crumbling and damaging cars with concrete islands similar to Park Street, even trying to convince senior city staff of the personal injury liability this negligence is exposing the city to. A new way of addressing this neglect may be here. Paul Reynolds has developed a truly cutting edge system that collects data on the traffic outside his residence on Locust Ave. Instead of my trying to explain click on the next link and hear him talk about it. https://youtu.be/s50SW-OD6Jc
The Emperor's New Clothes
WEST MAIN CONSULTING FEE TO DATE: $1,484,637.20
January 10, 2015 $1,484,637.20 SPENT ON WEST MAIN STREET CONSULTANTS. FOR WHAT? With all the Landscape Architects on staff, in the community and the city enjoying a world class School of Architecture at UVA what information or technique or process has the city gained from bringing in an out of town consultant to work on West Main St. for $1,484,637.20 that we didn't know about before? What would $1,484,637.20 buy? ALMOST 5 CLASSES FOR PRE-K CHILDREN, CASE WORKERS FOR HUMAN RESOURCES DEPARTMENT, SUPPORT FOR A MENTAL HEALTH/SUBSTANCE ABUSE FACILITY FOR WOMEN, A START FOR INITIATING A CHILD CARE PROGRAM FOR WORKING MOTHERS, INCREASING FUNDING FOR THE AGENCY BUDGET REVIEW TEAM (ABRT), ETC., ETC. A critical look at the consultants' work follows.
Page numbers and almost all comments are from West Main Street Action Plan, December 18, 2014, most of which is still in play.
First the good stuff. TREES. Yes, but we already knew this. There is really no downside to trees. If a mature tree has to come down then we can replace it with 5 new, young trees for every older one lost.
Now for the OTHER stuff! 4 short videos on You Tube to set up the discussion
West Main West https://youtu.be/ZXDemXlYAbI

West Main East https://youtu.be/ebwomgkHp4c

Rail Road Clearance 50'? https://youtu.be/H6agtRmwIJU

West Main St. Bike Alternative https://youtu.be/41ERR4cjCMk
Following quotes from the West Main Street Action Plan: (Did I mention it has cost $1,484,637.20 so far?)
page 17, 'The design for West Main Street will encourage cars to move more slowly.' If cars move more slowly emergency vehicles, fire trucks, police vehicles, buses also move more slowly - a fact that was denied by the consultants. West Main St. is the emergency route to UVA Hospital, and the quickest route for fire responders. This fact is the most important parameter, followed by business, church, pedestrian concerns.
page 19, 'West Main Street will become the "front door" for adjacent neighborhoods.....through the provision of improved pedestrian and vehicular connections between West Main and those neighborhoods'. This is usually called 'cut through traffic'. This was denied by the consultants as well despite being in their plan.
page 12, 'All modes are provided adequate space for safe operations and circulation....' and 'slower travel speeds reduce potential for severe injuries'. This despite assurances to the contrary that emergency vehicles wouldn't be slowed down.
page 26, 'The diversity of West Main Street is its "charm", and the entire plan should encourage this diversity of character along the entire street'. From The Graduate to William Taylor Plaza and down to City Walk there are now, under construction or about to start 16 hotels, dorms, rental apartment towers, condos or detached dwellings. And there are attempts to gather multiple lots for more. Where is the diversity? West Main has become HOTEL ALLEY. The bikers would be much better off advocating for a slower pace in the density explosion (automobiles) this development will cause which would result in a safer, more enjoyable biking experience on West Main St.
page 35, Chicanes are for the most part an urban planning fad (the 2004 West Main St. study calls them 'bump outs') that make turning difficult for delivery vehicles, damages vehicles as currently configured (see Park St. bump outs) and saves maybe 5 or 6 paces when crossing an old urban street such as West Main St. They are not appropriate for West Main except as 'make work' or to plump up a consultant study.
page 38, 'The Bridge', presumably the Drewary J. Brown Bridge, is shown with people on swings. What kind of professional expertise is this? The Ridge-McIntire Rd. Intersection, which works as well or better than any other major intersection in town complete with slip lanes has been redesigned without slip lanes and now proposes to move the Sakajawea statue, a major work of art that honors the critical role that a remarkable Lemhi Shoshone woman played in the Lewis and Clark Expedition. This statue in that intersection has become an iconic monument at the city's most important intersection.
page 42, 'no compaction zone'. How would trees stay in the ground during a strong wind? On a somewhat related issue the permeable pavements or parking lots that are in place around town are a hazard because with traffic they become uneven and compacted and a menace to pedestrians.
page 51, 'Efficiently managed, one on-street parking space is worth $300,000 in annual retail sales to nearby adjacent businesses' and yet the consultant study proposes to remove 33 spaces. In their parking addendum they state there are approximately 5,000 parking spaces within 600 ft. of West Main St. This includes neighborhood parking, private lots (I wonder what the householders and owners would think of that), University spaces which are already taken for the hospital. The most charitable word I can use for this is ........ well, I won't use it. Maybe preposterous. This is planning for the past at worst and disingenuous planning for the future at best.
page 60, 'New, independent municipal (parking) facility is not needed.....adequate supply exists'. This whimsical statement is made not on the basis of any auto traffic projection. This is planning for the present. West Main St. is in the throes of a speculative binge and visitors to the street are already spilling into adjacent neighborhoods. Inaccurate and not helpful.
During the consultant output/public input period maybe 6 - 8 months ago a lovely, color rendering of West Main was brought forth to show the public what a beautiful street this could be. The problem was it was out of scale and was meant to sell a concept that couldn't work. For a professional consultant who makes his living with renderings and scale determinations on a regular basis this was reprehensible, inaccurate and nothing short of trickery.
So at virtually the last minute after a year and a half of presentation, citizen change, presentation, citizen change, etc. the President of The University over the signature of her CEO, Tom Hogan, sent the mayor and council a letter that changed everything. Included with the letter was a study done by the university's own consultant. As soon as I can figure out how to put it into this web site I will. The documents basically called into question virtually all of the city consultant's work.
The redesign of West Main St. is basically an attempt to shoe horn two bike lanes into a space that, with business, pedestrian, emergency vehicle use, simply will not accommodate them. One of the goals in the West Main Street Action Plan is 'something for everybody'. We should leave West Main St. as it is and concentrate on promoting bike travel on Cherry Avenue and Preston Ave. Most of the infrastructure has been done on Preston and on Rose Hill Drive. Preston Avenue now has more bike travel of different kinds (for work, for family, for social biking) than does West Main and it is much safer. I know some will not agree but it is important to have all these issues on the table. Biking is a more enjoyable experience on a beautiful boulevard. https://youtu.be/41ERR4cjCMk
So, this is what we've gotten for $1,484,637.20
January 2, 2016, BELMONT BRIDGE
UPDATE: JANUARY 4, 2015. At this evening's City Council meeting I attempted to pull back the published RFP to correct numerous mistakes not only in the RFP itself but in the supporting documents as well but did not have the support to prevail. The RFP stated '....these criteria have been endorsed by the Charlottesville City Council.' I do not endorse the criteria and I entered that statement into the public record. So we will work our way through the process, waste taxpayer money, staff time and citizen effort and eventually fix the mistakes we should have fixed Monday. 'One lane in, one lane out' will never stand.
Relevant documents: www.charlottesville.org; Search 'Belmont Bridge RFP' for the Request for Proposal which is out for response from private design firms.
www.charlottesville.org; On left side click on 2014 Agendas with background, on that page scroll or go to Belmont Bridge Resolution for decision on 2 types of bridge or the tunnel.
www.charlottesville.org; click on 2014, July 7, Agenda with background for establishment of Belmont Bridge Steering Committee.
NOW FOR THE BELMONT BRIDGE RFP
I was going to put my conclusions at the end of this piece but why delay the point of this?
First of all, the wording of the RFP itself makes it abundantly clear that this is an original bridge design. We are not bound by past decisions. We are starting from scratch. There is no need to pay a consultant to tell us what we should have. We are smart enough to figure that out. If we place this discussion in the hands of a consultant we will change it anyway. We have changed every consultant report I have ever seen and are doing this on West Main St.
The RFP for the replacement of the Belmont Bridge should be pulled immediately. It is premature and flawed in fundamental components:
It is incomplete; the roads and turn offs at the south end of the bridge and the eventual parking along Avon St. and the loss of a minimum of 51 parking spaces are not even considered.
It is misleading; the schematic below is nothing similar to what the final design will be; the city council should be the body that decides in general terms what the citizens want in their bridge; how many lanes, what types of lanes, the layout of approaches to the bridge; what kind of future add-ons should be incorporated, etc.
It is money and time wasted for all concerned, citizens of Charlottesville, members of local boards, committees and commissions, city staff not to mention the loss of time and money to any professional firm that would use this RFP to guide them in submitting a proposal. Prior to publication the RFP was reviewed by the Steering Committee but not the City Council. Why was it not reviewed by the Council before it went out to the professional community? We will have two new members on Council making important funding decisions who had nothing to do with the original discussion a year and a half ago.
The discussion and decision point eighteen months ago was among 3 alternatives, an enhanced bridge, a truss bridge and a tunnel. I favored repairing the bridge but was not provided timely information by the past Director of Neighborhood Development Services in sufficient time to untangle VDOT's role in partially repairing bridges so as a compromise I voted for the enhanced bridge. The schematic (below) was meant as a place maker drawing and has nothing to do with a final design on basic engineering principles if not function. If this were meant to be a final drawing why was this RFP published in the first place? We would just pick up where we left off a year and a half ago. 17 community meetings dedicated to design? This is a brand new process.
Time is of the essence for pulling this back. The professional firms will be spending most of their time and a great deal of money between the Jan 4 City Council meeting and the deadline of Jan 22 working on their proposals. If this council delays and NDS goes ahead and permits this RFP to stand and awards a contract for services we will then be past the competitive process for municipal work and into the 'changes and additions' process which anyone with a passing knowledge of construction contracting knows drives up the cost.
What provisions have been considered to replace the 51 parking spaces under the current bridge that will be lost if the bridge is shortened?
Bridges and roads are not designed and built for present day conditions. They are built for projected usage decades into the future. One lane in and one lane out over the Belmont Bridge?.....when the Wegman's Shopping Center has just started?......when East Water Street from City Walk hasn't even been opened yet?.....when public housing redevelopment a block away is right in front of us?.....when the public housing redevelopment and the entire SIA will be choked with cut thru traffic?......when West Water Street has one major development imminent (Market Plaza) and another on the verge (across from Holsinger)? We have no idea how these projects will effect traffic. All we know is that it will be dramatic and that before their impact is felt this bridge already, with two lanes in and two lanes out, is a chokepoint. One lane in and one lane out over Belmont Bridge?
How much money can the city dedicate to this project? Why has there been no budget considered? Is this why the money for bridge repair and the majority of the sidewalk repair money has not gone to these critical infrastructure needs and instead been diverted into the Capital Improvement Projects Contingency Fund for the past few years - to beef up a fund that senior staff knows is deficient given our CIP needs?
If this RFP is allowed to stand with the certain knowledge that the RFP does not truly represent the nature and extent of what the city needs it will be a costly mistake in time and money not just for the professional firms preparing a response but for the city taxpayer.
Belmont Bridge Schematic, June 2014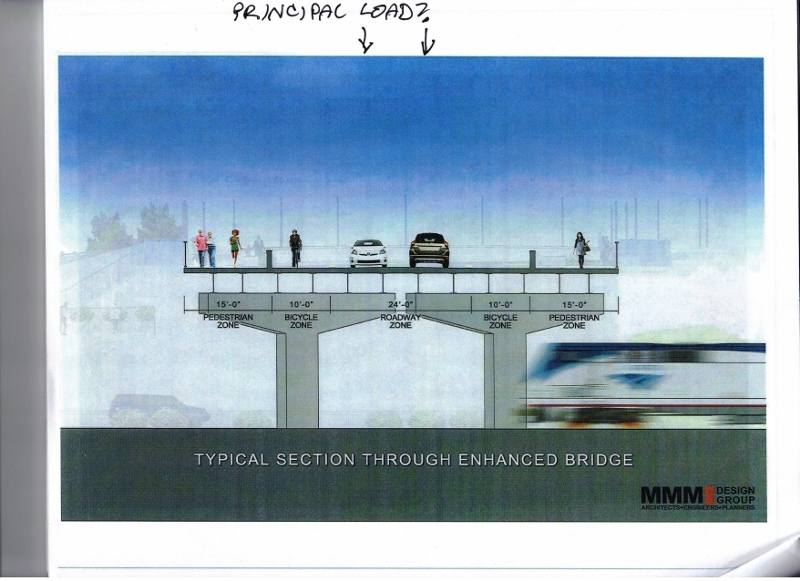 How many lanes does the current Belmont Bridge have? Click Here For Lane Count
In case you lost count let's try it from the other end. Click here to verify number of lanes
What happens if you build one lane in, one lane out? Click Here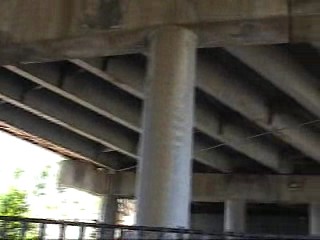 June 15, 2014 To repair or not repair, that is the question. Whether 'tis nobler in the mind to suffer the lack of relevant facts or to take a video camera and by filming to set them before the community. I think I'll just post a short video of why it's obvious Belmont Bridge can be repaired at a reasonable cost even with bike and pedestrian enhancements. And if we can turn the remainder of the Commonwealth Transportation Board grant towards repair of the other 6 'structurally deficient' bridges we could make a huge difference in our infrastructure maintenance. The city has not been given all the facts so CLICK HERE and see for yourself.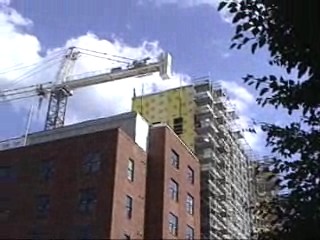 June 7, 2014 MEGADORMOSAURUS! Good for local businesses? The huge, wood framed structure originally designed for student housing on West Main Street known as The Flats is about half way through the exterior construction and beginning the interior finish work. Although the West Main Street and partial sides of the structure are faced in brick, the remainder appears to be finished with exterior faux stucco panels. While marveling at the sheer size and positioning of the building I noticed drywall panels being offloaded from a drywall company I was not familiar with. Since one of the justifications for accelerating the approval process and granting special use permits and perhaps waivers from the Planning Commission, City Council and city staff was the value of this kind of construction for local business I noticed the materials for this delivery came from Harrisonburg. If this is the kind of construction the citizens of Charlottesville have to endure the least we can do is support local businesses. For a short video of the progress of The Flats and how we support out of area businesses at the expense of our local businesses Click Here.
May 4, 2014. Earl Gordon, Art History Remix at the African American Heritage Center in the Jefferson School. Born and raised in Charlottesville and a former student at Jefferson School before moving on to Yale University for a graduate degree in Fine Arts, Artist Earl Gordon has returned to his hometown and currently is hosting an exhibition of some of his work in the Center. Earl has graciously agreed to share with us thoughts on his exhibition on display from now until the end of June, a fascinating peek into the mind of an artist and how he has woven life experience into his work. The exhibition room is off to the side of the main auditorium in the Heritage Center and is a great place to close off the world, relax and contemplate art as you let your mind follow the progression of a truly gifted artist. Click Here For Interview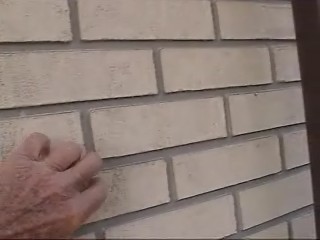 Faux brick? This close to Thomas Jefferson's Rotunda? What kind of quality do we expect from the city's developers? What does 'faux' brick look like? Click Here to find out.
10 May, 2014 Midtown does it again! The businesses and neighbors in and around West Main Street braved the intermittent showers and were back at it cleaning up their neighborhoods and welcoming new businesses. For a short video of their efforts Click Here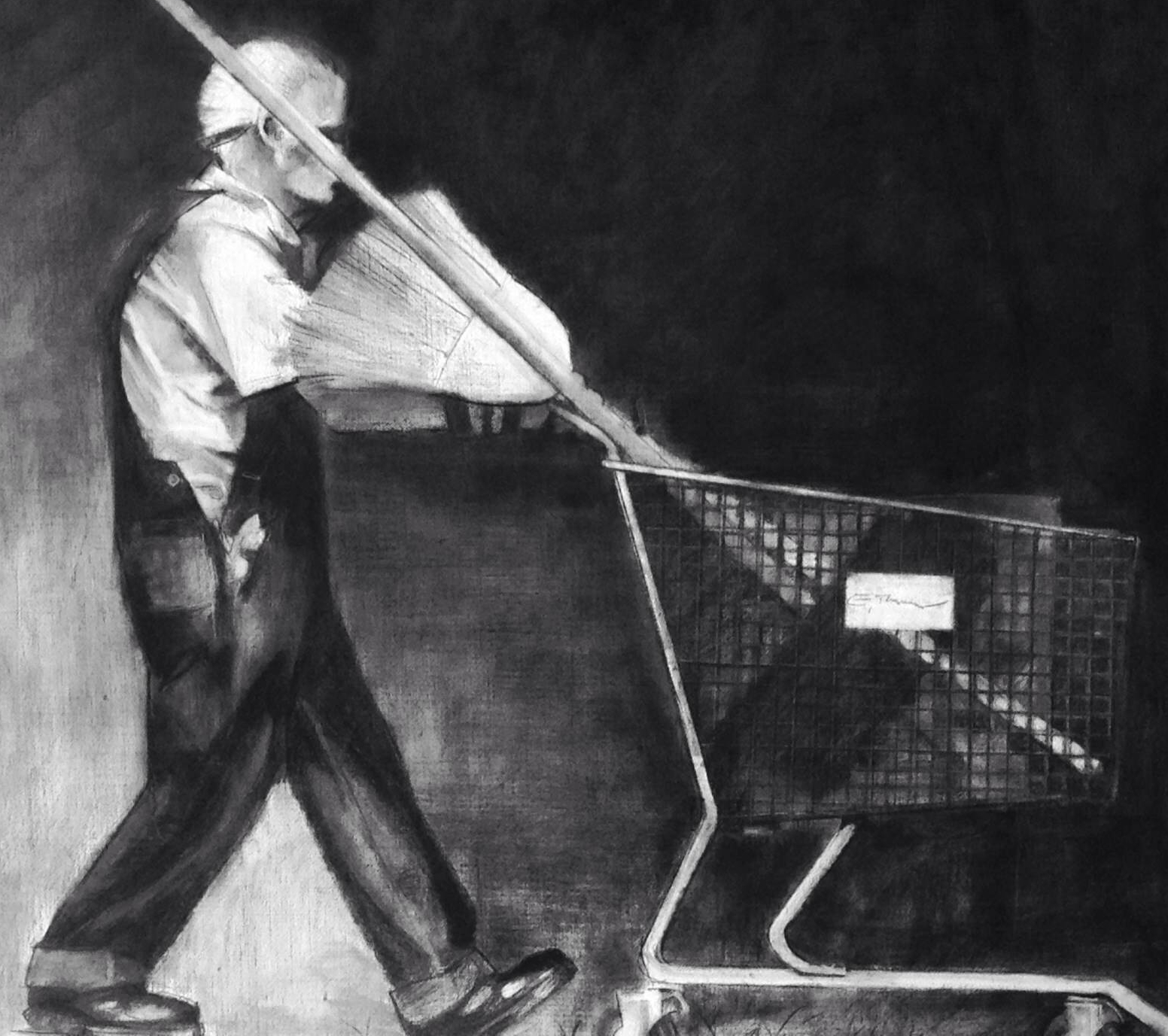 Charlottesville Sparkles, April 12, 2014. At long last another posting on Cville Citizen! Neighborhood groups from Fifeville, Midtown, Orangedale and Tenth and Page gathered at Maya Restaurant today for the kickoff of a community pride and clean up event. Spearheaded by Emily Blout, Peter Castiglione and Laura Galgano more than 2 dozen citizens, termed SIDNEY SWEEPERS, pitched in to spruce up West Main Street. Joined by Mayor Satyendra Huja the group set the standard for other neighborhood groups around town to flex some civic pride and energy. Check out www.CharlottesvilleSparkles.com for info on Sidney Tapscott, the man behind the logo and CLICK HERE for the video of the event.
Ever see a human fly? Check out the poster boy for worker safety working on the UVA student dormitory on West Main Street. I guess somebody ran out of scaffolding or perhaps he drew the short straw for who would risk life and limb (or bottom line) for the company. CLICK HERE for the video. He's about 6 stories up by the way.
CLICK HERE for the Belmont Bridge Engineering Inspection Report.
Nuns on the Bus! May 31. The National Tour for Comprehensive Immigration Reform, Nuns on the Bus, came to Cville today to press their message to Congressman Robert Hurt. With a lobbying effort and press conference the group of nuns from several different religious communities pressed their views on comprehensive immigration reform. For a short video of their efforts and links to hit for further information Please Click Here
Memorial Day Weekend. Project Transition hard at work on another free garden! Evelyn Mason called on Project Transition to help get her started on her backyard garden and Dana Tornabene, Stevo Johnson and Bob Fenwick responded and turned over a plot approximately 12' by 12'. After letting the clay soil dry out a bit Transition will return and till in Evelyn's leaf collection and she's on her way. Bon Appetit! Click Here to Meet the hardest working crew in town!
May 1, 2013 The Vinegar Hill Cafe in the Jefferson Center was the setting for a group presentation by a class of UVA students. The class was taught by Kendra Hamilton and the subject was Food Justice. A question and answer period followed the presentation with most of the questions concerning how to move the discussion from words to action. This is a subject we will hear a lot more of in coming years so let's start at the beginning with a short video by one of the presenters on what happened at this forum. Click Here for Food Justice
April 27, 2013 Charlottesville's Eco Fair celebrated Earth Day 2013 with a family event in the Main Street Arena this past Sunday (April 21). The Eco Fair featured displays from many of the environmental organizations around town such as The Sierra Club and Project Transition. The University of Virginia displayed an electrically powered town car as you will see and vendors and start ups showed how they planned to turn respect for our environment into an economic engine for job creation. There's a lot to see so Click Here for a Short Tour and don't miss it next year!
April 27, 2013 One at a time! Project Transition and its Edible Lawns project is offering, free of charge, to turn over an 8 x 8 plot of ground for a starter garden. On a beautiful Spring day 5 volunteers showed up on Douglas Avenue in Belmont to help one of our neighbors continue her efforts to grow her own food. For more information Google Charlottesville Albemarle Project Transition, Edible Lawns or Click Here
April 20, 2013 I love a parade! The 2013 Dogwood Festival Parade stepped off around 10:20 AM Saturday morning. Kings and queens, Clydesdales, Palominos, service agencies, community organizations, marching bands, school organizations and much more. Click Here for the 2013 Dogwood Festival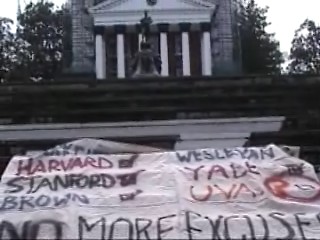 April 18, 2013 For over a decade students at UVA have waged a fight for a living wage for the staff at the university. While The University can find $800,000 to discard a vice president in the 'recent unpleasantness' Helen Dragas is perfectly happy to ignore the plight of the men and women who run the university, the cooks, the janitors, the service men and women. Click Here for the latest rally for a Living Wage.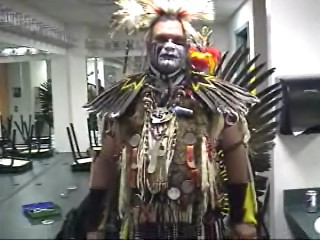 March 30, 2013 What a spectacle! Emily Kate Gillespie organized an American Indian Cultural and Dance Festival at PVCC featuring a dance troupe out of Eastern Virginia, a regalia demonstration and a language lesson. Playing to a packed auditorium in the Dickinson Building it was an amazing display of native culture. Can't wait for the next one! Click Here for Emily, the dancers and a backstage look between shows.
March 30, 2013 Stephanie Reed brings us up to date on Traumatic Brain Injury Awareness Education. In the accompanying video Stephanie nails it in the last 20 seconds on the importance of preventive action to lower the incidents of traumatic brain injury, especially in sports and recreational activities. Click Here for Brain Injury Awareness Video
March 22, 2013 Scot French, Associate Professor of History at the University of Central Florida recently gave a presentation at the Jefferson School African-American Heritage Center on the history of the Jefferson School. Scot, no stranger to C'villians, explains the whys and wherefores of these continuing presentations at the Center. Click Here
R.A.I.S.E for S.A.G.E A benefit talent show will be held April 12, 2013 at the Buford Middle School Auditiorium starting a 7PM in the name of Deshod 'Sage' Smith, a young man who has been missing for 4 months. Practices and rehearsals are going on now and details will be posted but here is the audition of Marley Gang and you will be seeing them perform. Click here for Marley Gang
March 8, 2013 Last Friday at The Freedom of Speech Wall on the Downtown Mall a group of young women from Charlottesville High School and their friends held a rally to bring attention to violence against women as part of the International Women's Day. With one hundred candles lit on a raw, brisk evening to represent 10 million women per candle who will suffer abuse during their lives a strong community message was presented. Click Here for a video introduction for the ceremony and parts of the ceremony.
March 2, 2013 Jefferson Pinder Exhibition at the African - American Heritage Center. Andrea Douglas, Executive Director of the African - American Heritage Center in the Jefferson School, is curator for the first of four exhibits created by four different artists at the Center. As the first of the year long exhibitions Pinder's works explore the African American experience in the context of contemporary and historical markers but Andrea is so much better than I in explaining this exhibit and this artist that I'll let her explain. Click Here for Andrea Douglas introducing Jefferson Pinder's Work. Coming up at the African - American Heritage Center - FIRST FRIDAY'S. Please visit the site www.JeffSchoolHeritageCenter.org for more information.
February 22, 2013 City Space was the site for a 'coming out' presentation by the group, Georgia's Friends, a potential recovery house for women in the Central Virginia community. Jay Perry, Susan Perry, Dorothy Kolomeisky and Dorothy Tompkins, the founder, spoke to a packed house and hosted two members of a North Carolina recovery house, DeLancey Street Foundation for information on plans and scheduling for this effort. For more information go to www.GeorgiasFriends.com This group has the ambitious goal of being up and running by September 15 of this year. Stay tuned and we'll keep you updated. Click here for a short video intro on Georgia's Friends
February 19, 2013 Whew! Cash Mob has come and gone. The bread has been broken and The Happy Cook is happy once more. Click here for Monique's take on Cash Mob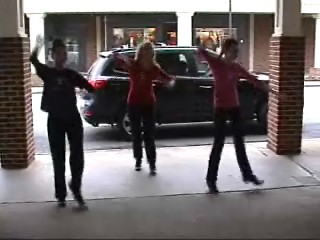 February 16, 2013 Cash Mob Tap Dance at The Happy Cook
February 16, 2013 Click here for an original dance routine created by Juanita Wilson Duquette for Cash Mob at The Happy Cook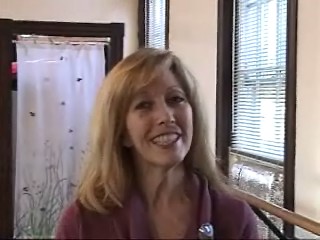 February 14, 2013 Cash Mob 9 is about ready to swarm The Happy Cook in The Barracks Road Shopping Center. This week the mobsters have shown their support for a small, family owned business that was closed for 4 weeks due to a fire in the business next door. There is a special announcement that will be made at 4PM this Saturday, February 16, at the entrance to The Happy Cook which concerns The Happy Cook and Whole Foods and as usual Cash Mob tries to make this community support effort fun not only for the target business but also for the mobsters and their families. We usually keep the fun part a surprise but since this mob scene is due to unusual circumstances we just might bend the surprise rules a bit. OK, we'll bend them a lot. What follows is a short video of The Wilson School of Dance and the owner, Juanita Wilson Duquette, and some of the youngsters at the school. This particular video is of a beginner ballet class but there just might be some fun with another type of dance. Can you say 'tap'? Click here to see a very talented group of youngsters enjoying the fun of dance. Of course you can check out The Happy Cook on line, www.TheHappyCook.com and The Wilson School of Dance as well www.WilsonSchoolOfDance.com.
February 13, 2013 The Senior Statesmen of Virginia sponsored a talk at The Senior Center by Douglas A. Blackmon, a Pulitzer Prize winning author and and Chair of the Miller Center Forum Program. Mr. Blackmon spoke on "Slavery by Another Name: The Reinslavement of Black Americans from the Civil War to World War II." SSV is a Virginia non-profit, non-partisan, educational organization dedicated to a better informed and involved citizenry. Programs include candidate forums, expert speakers, a wide range of views, real questions, and real answers and these activities are open to all. Link to the podcast will be up as soon as it is posted. Click here for an intro by Jim Perkins, Chair for Public Relations at SSV Podcast is now up http://www.cvillepodcast.com/category/senior-statesmen/ or Click here for Douglas A. Blackmon
February 11, 2013 Every second Monday of the month Project Transition presents a Skill Share, a presentation that helps our community become more self sufficient. This month's Skill Share was on Seed Starting which, along with the free starter garden, could have you eating your own home grown food within 45 days. Melissa and Peter are the presenters on this one. Be sure to attend the next Project Transition, the fourth Monday of every month at the Jefferson Madison Regional Library. Click here for Melissa and Peter
February 10, 2013 The Charlottesville Cardinals hosted the Richmond Ambassadors in a doubleheader at Carver Rec Center Gym early Sunday. The Cardinals, ranked #17 nationally in the National Wheelchair Basketball League, came away with two victories but the Richmonders showed good movement, especially with their 'give and go' game. Check out the Charlottesville Cardinals on Face Book and book their next home game. You'll be amazed at the strength, stamina and energy of these men and women. Click here to view some of the action and the players
February 8, 2013 Random Row Bookstore was the venue for one of the best acts I have seen around Charlottesville in a long, long time. 4 actors working out of New York and Vermont formed an ensemble to perform basically a puppet, Vaudeville show. But it is unlike any puppet show you have ever seen. Talented, topical, creative and totally affordable! I'll let them explain. Click here for a pre show interview with two of the actresses.
February 8, 2013 Hollywood comes to UVA! The Stan Winston Arts Festival of The Moving Creature held a public viewing of some of their moving creature work at Campbell Hall this evening. Hosting the son of Stan Winston and two of his collaborators, a short talk on their work on such films as Jurassic Park, Predator and Terminator was held followed by a Q&A. The final result will be publicly shown on April 20 at UVA. Don't miss it. Meanwhile click here for a short video of the exhibits, including 'Nessie'.
January 28, 2013 Project Transition! What's up with that? Several months ago we interviewed Stevo Johnson for a quick sketch of Project Transition. (Scroll down a bit to catch that interview). A click on the button below will give a short video on how we organize, run a meeting, discuss ways to turn talk into action on the environment, the economy, our community and that's just the beginning. For more info go to http://www.transitioncville.org/. And Click here for video.
January 25, 2013. "Double, double, toil and trouble." "Out damned spot." MacBeth is alive and well, at least until the end of the play. Random Row hosted a performance of MacBeth, by William Shakespeare, produced, directed, choreographed (and probably everything else) by Gorilla Theatre Productions under the guidance of Anna Lien. A relatively new theater company, Gorilla Theater presented a remarkable performance, so good in fact that, as you will hear in the accompanying video, I thought it was being performed by UVA actors (who also present Shakespeare in the Random Row venue). This is being posted late on Saturday, January 26, and the final performance will be tomorrow, Sunday at 4PM, at Random Row. So if you miss it dry your eyes because GTP is filming the performance and will present it in segments on the net. Check out www.gorillatheaterproductions.blogspot.com for details. Listen carefully if you check on the following link because Anna Lien will mention providing a 'safe' environment for budding actors and actresses and that might be the biggest contribution a theater production company can make to our community. Click Here for info on MacBeth and Gorilla Theater
On January 24 David Swanson, radio host, author, blogger, and speaker hosted Rosalie Riegle, Author of "Doing Time for Peace", in a discussion of non violent anti war and civil disobedience activities. No matter what side of the issue you come down on it never hurts to engage in a civil discussion of the issue(s) and that is precisely what David Swanson presents. Thought provoking, historically accurate and current catch David's next presentation. It might just get the wheels turning. For a look at the writings and activities of David and what's coming up next check out his website www.DavidSwanson.org. Click Here for David Swanson's interview on the event
Charlottesville Adult Hockey League. Fast, tough, fun to watch at Main Street Arena. Click here for some of the action
What in the world is Charlottesville Time Bank and how can you join? Click here to be the banker
HERE WE GO! Cash Mob #8, or Feliz NaviMob is right around the corner. December 8, from 2 - 4 PM. The target is Main Street Market and until I catch up on my reporting responsibilities here are a few videos of some of the businesses. This market provides our community with over 100 jobs! Amazed? Yeah, me too.
CALVINO: ITALIAN BAR AND EATERY. Click Here for visit
ORZO, Main Street Market. Orzo is gearing up with special discounts for Cash Mobsters
2006 Claraval, Tempranillo, 91 Pts Parker $14.40 after discount
2009 Andre Brunel, Granache, Mourvedre, 92 Pts Wine Advocate $18.34 After discount
2008 Domaine de Bearenard, Rasteau, $20.00 After discount
20% Off Food and Beverage up to a Party of 6 When a Reservation is made on December 8th for anytime through the month of December excluding Christmas Eve and New Year's Eve. We do have private space for Holiday Parties for groups from 10 to 50. Click Here for Charles giving a better explanation.
SEAFOOD at WEST MAIN, MAIN STREET MARKET. Fresh? Fast? Click Here to See For Yourself!
HEDGE FLORIST. Click Here for HEDGE Florist
SUSTAIN. Lauren has the gentlest German Shepherd (Argus) around! Check out the reasons she opened her shop....hint, the name tells it all. Click Here for Lauren Geren
Albemarle Baking Company. Click Here for Albemarle Baking Company
Click Here for Feast Deli and Grocery
19 November, 2012 Rural Virginia? Yep. Right in the middle of town. These days you can see chickens and goats within the city limits and the town seems to be getting along just fine. Partly as a result of a national grass roots effort to be more self sustainable in our daily lives and partly as a simple yearning to escape some of the corporate rigidity in our lives, more and more people are creating a little bit of a farm right in their own backyards. Add gardens to the mix and we just might have something. Click here for urban chickens.
17 November, 2012 You've seen the men's hockey teams, the youth hockey teams, now check the women's hockey team from The University of Virginia. This was a contest between the UVA and Liberty University teams. As you watch the video clip imagine yourself skating up and down the ice, the same as a sprint but with 15 - 20 pounds of equipment. and keeping enough balance and athletic ability to slap a puck toward the opposing goal with your opponents wacking and thrusting with their hockey sticks trying to distract you and dislodge the puck. You will hear the rowdy UVA spectators behind me urging on the 'girls'. Well, these 'girls' brought their big girl pants for this contest and pounded the Liberty goal relentlessly. Half way through the first of three periods UVA led 2 - 0. Great effort. Click Here for UVA Women's Hockey
17 November, 2012 Some days I'm just flat out lucky. Several weeks ago I stumbled my way through an explanation of The Great Zamboni, the machine used in ice rinks to repair cuts, gouges and scrapes in the ice surface. Today while filming hockey league competition I just happened to run into the foremost expert on the Zamboni machine on the downtown mall (well, almost). Bruce Williamson gives an excellent synopsis of this marvelous machine. Click Here for The Great Zamboni
Meet the Coach! .... of the University of Virginia's Women's Hockey Team. Our community has many teams and many coaches, almost every one of them is a volunteer and it's a privilege to meet these men and women who mentor our young men and women, in some cases introduce them to the games they play and the concept of team play. It may be a cliche but to them it's the love of the game and the pride in seeing a group work together for a common goal. Congrats to all our coaches. Click Here for the Coach!
17 November, 2012 The Charlottesville Blue Ridge Bears competed against a team from Ashburn, Virginia this morning in a hard fought Youth Hockey League contest. Despite missing several key players the Bears played a fast, spirited game that was a showcase for how far along the hockey wave has swept over Central Virginia. This group of athletic, tough youngsters held their own and played the Ashburn team to a 4 - 4 tie. Hockey at Main Street Arena on the West End of the downtown mall is a terrific spectator sport for those of us who appreciate a team that gives 100% effort from start to finish. Watching right next to the action gives you a greater appreciation of the game and the best part is ..... It's FREE! As you watch this short clip of the end of the game remember that these players are 14 and 15 years old. If I hadn't written this I don't think you would have guessed it from the action. Great game! Click Here for Blue Ridge Bears
11 November, 2012 So The National Hockey League is still fiddling and diddling and you are a big hockey fan? Not to worry. Main Street Arena on the west end of the downtown mall has all the hockey you could ever want. Tiny tots, men women of all ages and abilities! It's a fast, spirited competition with competitive teams drawn by a draft system so one team can't pack the talent. What you'll see is the top men's league teams in action. Click Here
10 November, 2012 Ever wonder who's behind the classic cars and hot rods we occasionally see cruising around town? Well there are several car clubs in our community and JJ Jackson and Joe Page found time to explain what classic cars, hot rods, families and fellowship all have in common today at McIntire Park. For a look at some of the classic automobiles and the fun these fellows and families have together Click Here
15 October, 2012 Main Street Arena is home to one of the few Curling leagues in Virginia. Imported from Minnesota and other places near the North Pole the game is an Olympic sport and to many people watching from outside it appears to be similar to shuffleboard or lawn bowling. Au Contraire! I was fortunate to run into Jeff Decker, a U.S. national curling champion at age 18, (and a heck of a musician by the way) who incidentally is from Minnesota, who was kind enough to explain the basics of the sport. Click Here for the Rules
15 October, 2012 Now that you have an idea of the rules and language of the sport check out this short video about the strategy, the blocking maneuvers, the sweeping and the skill of the game. In other words ... The Agony and the Ecstacy of the sport of Curling! Click Here
14 October, 2012 On Saturday, 12 October, the Charlottesville Cardinals, a member of the National Wheelchair Basketball Association, and ranked #14 nationally, hosted a double header at Walker Middle School Gym against the Charlotte Rollin' Bobcats. The first game was back and forth with the Cardinals finally pulling away in the second half. For clips from Game 1, Click Here
14 October 2012, The second game of the doubleheader was a different story. Charlottesville led through much of the game but the Rollin' Bobcats mounted a spirited comeback and led by five with 4 minutes to go. Charlottesville clawed back and the contest was not decided until 4 seconds remained on the clock. With an out of bounds call going against the Rollin' Bobcats, Charlottesville Cardinals pulled out the victory. Further details on the game and the Cardinals are on www.CardinalsBasketball.com. For video clips of game 2 Click Here
12 October, 2012 GHOSTS AND MYSTERIES AND MUCH MORE. I caught up with a familiar figure on the downtown mall, Rob Craighurst, just before he was to conduct his tour of a famous incident in Charlottesville's history. Find out what's under the top hat and a little bit about what the tour is all about. But don't forget to ask Rob about another famous historical figure, Mary Astor (hint - there's a reason for the sign and who's on it.) Click Here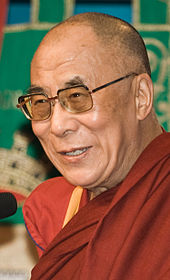 October 10, 2012 On October 11 the Dalai Lama is visiting the C'ville downtown mall. He will give a talk at the Paramount Theatre and then walk to the Pavilion to give an 'open to the public' speech. I described the Dalai Lama as the spiritual and secular leader of Tibet. It is more appropriate to say he is a symbolic embodiment of the Tibetan national character. (Wikipedia) I ran across the prep work for his visit to the Pavilion and as I watched the musicians and the children practice their part in the ceremony I was struck by the gentleness and 'unhurriedness' of the participants. So here is a short video of the talent. The children, as children do all over the world, are so unfazed by everything going on around them it is delightful to watch them. So I did. Click Here to get a start on the visit of the Dalai Lama.
Tried to get video of the Dalai Lama the next day during his speech but security was so tight no cameras were allowed. But I can say it was very quiet and very crowded at the Pavilion. Click Here
What, you may ask, is this picture to the left? Got $1,500 to spare? You better if you are not doing your homework. 9 out of 10 people who watch this next video will save the expense of a new refrigerator or at the very least save a big chunk on their electric bill every day of the year. Click Here to avoid perhaps a catastrophic and unnecessary (and only minutes to avoid) expense in the depths of The Great Recession.
Still don't know what the picture shows? This next video will explain as well and I could put a dozen more up. That's how prevalent this condition is whether you own or rent or squat. Click Here
October 7, 2012 Casa Alma, a sustainable living Catholic worker project, has been around for almost 3 years in the Carlton neighborhood. Designed as a refuge for families in desperate straits, this small project of 3 houses also teaches and practices sustainable living on a small city lot. Click Here to find out what's going on from Steve Brown. Goats, bees, chickens, plus more. For more info go to www.CvilleCatholicWorker.blogspot.com
A bike rack on a taxi? Day by day alternative transportation is taking small steps....bike lanes now part of road planning, bike tours around neighborhoods and now a taxi that caters to bikers. I caught up with Andy Sterling at Community Bikes and he explained his support of Community Bikes and his idea for promoting bike transportation. Click Here for Biking news
October 7, 2012 The Belmont Carlton Neighborhood Association held its annual Belmont Bash Saturday resurrecting a tradition of years past. An older neighborhood in the city with a rich historical tradition this community celebration offered an opportunity to educate newcomers and highlight the neighborhood and its diverse mix of citizens. Click Here for Brandon Rush, Greg Jackson, and The Charlottesville Drum Club
October 7, 2012 This past Saturday the Walk for a Cure for AIDS/HIV took place in Charlottesville. Organized by ASG, AIDS Support Group, this community event highlighted the effort to find a cure and publicize support available for citizens and friends and families of citizens who have AIDS or HIV. Scroll down for links to the AIDS support community and an interview with Lois who gives a first hand account of living with HIV. Click Here for video of the Walk for a Cure
October 4, 2012 Saturday, October 6, will be the Walk to Find a Cure for AIDS/HIV. The walk will start from The Pavilion on the Downtown Mall shortly after 9AM. To support this event walkers have been signing up and a kick off event was held today at the Freedom of Speech Wall to sign up more walkers and to present awards for those walkers who have raised money for this cause. Click Here for ASG's Hannah Green's take on the event
October 4, 2012 Melvin Edwards, a New York based sculptor who works in large metal pieces of art, visited Charlottesville recently. Mr. Edwards has gained the commission to design a sculpture on the northeast corner of the under renovation Jefferson School, to be the future Jefferson City Center, that will commemorate the history of Vinegar Hill and the history of Charlottesville during the time of Massive Resistance when the Commonwealth of Virginia and the City of Charlottesville were resisting school integration. We caught up with Mr. Edwards, a thoughtful and well spoken man, at a recent forum in City Hall sponsored in part by The Dialogue on Race, an effort initiated by former City Councilwoman Holly Edwards and others. Click Here for the Interview
October 4, 2012 As a part of the Charlottesville 250th Anniversary, bike tours are being organized around town. Adults, singles, families with children are all joining in the fun and education of riding around town for the exercise and learning more about the history and architecture of their community or other communities and neighborhoods. An old time authentic mansion in Belmont, yep, we got one. A working stock yard? Got that, too. One such ride was organized by Eberhard Jehle. Click Here for the Ride and then you can follow this link for more info. http://cvillecommunitybikes.blogspot.com/
September 30, 2012 A Vegetarian Festival is more than beets, carrots and broccoli. It's a community celebration where grass roots organizations, most of them volunteer and/or non profit, gather to show the community how they fit into our daily lives and the celebration always entails not just talk but some kind of action for improvement. This year's Veggie Fest was no different. Click here to see what I mean and listen carefully as Stephen Johnson explains what Project Transition is all about. It's the best explanation I've heard to date.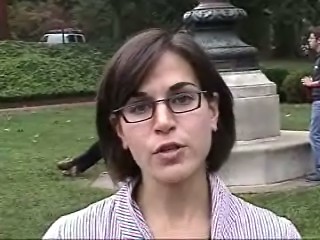 September 29, 2012 University of Virginia students, faculty and staff rallied to advocate for greater transparency in University policies following the debacle precipitated by Helen Dragas and The Board of Visitors with firing, then rehiring, University President Teresa Sullivan. Click here for remarks from Laura Goldblatt, Professor Siva Vaidhyanathan and Suzie McCarthy. A press release states 'Three months after UVA President Teresa Sullivan's reinstatement, the UVA Board of Visitors still refuses to provide substantial information about the governance and budgetary issues they claim led to their conflict with the president.' Following the rally a petition banner was signed by attendees. One of the remarks on the banner was to hold a public mock honor trial for Helen Dragas. One of several action websites is www.IAmUVA.com . Let your voice be heard.
September 29, 2012 RED RIVER FARM (IN BELMONT). Too bad the choices are so limited! You can only raise green beans, pau pau trees, scarlet runners (beans), cherry trees, blackberries, wine berries, persimmon, squash, tomatoes, sweet potatoes, chard, green peppers, red peppers, lettuce, spinach, kale, cabbage, blueberries, Nanking cherries, butternut squash, hardy kiwi, eggplant, carrots, buckwheat, numerous wildflowers. Oh, and did I mention chickens? And there's room for more. Click here for the farm tour.
BACKYARD GARDENS? EDIBLE LAWNS? What in the world is going on here? Or perhaps we should ask, "What in C'ville is going on here?" Click Here to find out.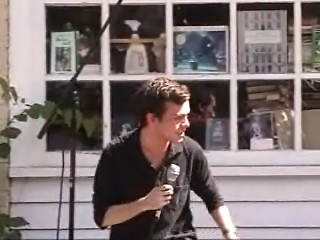 CASH MOB VI, CASH MOB ON THE CORNER, had a little different look this past weekend. First up Ahmad Helmy, President of Shakespeare On The Lawn, introduced Charles Eckman with a dramatic presentation of the Opening Chorus of Henry V, followed by the Director, Robbie Richardson and a few words on the November 1st through 4th presentation of Henry V. Click here for Charles Eckman.
Yesterday, September 15, Lee Park was packed. The event? Charlottesville Pride Festival! It was the most heavily attended event I've seen in Lee Park EVER. Video will be up shortly but in the run up to this event the subject of HIV and AIDS came up and in looking for a story I had people say, "I thought AIDS was cured!" Well, Click Here for an interview with a C'ville HIV patient. The Aids Support Group, ASG, supplied the following links for further information about HIV and AIDS and a reminder that the AIDS Walk, http://www.asgva.org/events/aids-walk/ (and http://www.youtube.com/watch?v=3tHN5yUtkD8&feature=vmdshb) is coming up soon. Our website: www.asgva.org
Our location: http://www.asgva.org/about-asg/location/
To schedule a free, confidential HIV testing appointment online: http://www.asgva.org/programs-and-services/hiv-testing/
To submit a question to an educator online: http://www.asgva.org/community/.
How many people attended the festival? Click Here, estimate the number and multiply by 10! CPF is gonna need a bigger park next year.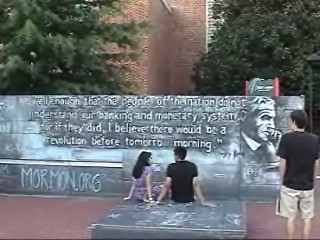 FREEDOM OF SPEECH! A gift? A right? Whatever, we better start protecting it. Click Here for Henry Ford's thoughts on the banking system, and Josh Wheeler's take on Freedom of Speech.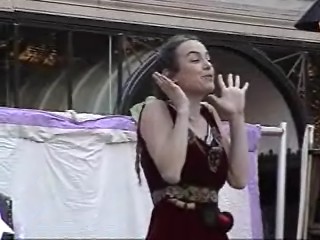 What to do in C'ville? How about something different? The Madwoman Project is presenting an adaptation of The Madwoman of Chaillot. Act I of the play is on the downtown mall on the plaza next to Vivian's. Starts at 6PM. Performances Thursday, Friday and Saturday, and a matinee this weekend and for two successive weeks. The actors march in with the set on wheels, set the stage up, perform Act I, break it down, march to The Haven, and stage Act II. Written 68 years ago it could have been written yesterday. Witty, whimsical, topical, you won't run out of adjectives to describe this delightful play. The actors are superb but don't just focus on the speakers. Every actor is doing something every scene and that's part of the delight. More on www.MadwomanProject.org and be sure and Google The Madwoman of Chaillot before you see this play. Click Here to see parts of Act I.
The Charlottesville Cardinals are back in the gym preparing for their season after snagging the bronze medal in Houston, Texas at the Texas International Shootout last weekend......with a six man squad. One of these days I'm gonna work up the courage to sit in the chair! You'll see what I mean when you click on the scrimmage!
How do you make ice in the middle of summer ..... from the energy of the sun? Mark Brown of the Downtown Arena explains how the solar panel array on the roof of the arena provides a good portion of the electricity for his compressors. But Mark doesn't stop here. Stay tuned for more. He's into energy conservation, watch what he does in transportation.
Click Here for Mark Brown explaining the array of solar panels.
I never know what I'll run into on the Downtown Mall. A Celtic Harp!
First Production of Blue Diamond Productions at C'ville Coffee. Check out a quick look at MC Anthony Amos of Verbs and Vibes, every first and third Thursday at Para Coffee on the Corner, Harry Gore, Freak Aliaz, Camisha Jones, producer DeShon Langston introducing the founding members of Blue Diamond Productions, Varius and, of course, the best band in C'ville, The Design. Click here.
Cavalier Football Rally at Fridays After Five. A Super show by the Cavalier cheerleaders, marching band and Coach Mike London. Click Here And then click here for more A lot of horns, dancing and drumming? You betcha! I do love a parade.
The Crafting of a Play - Two Old Trolls...A Love Story, D - Day! (Actually R for Reading - Day)
Day Number 5 is the final workshop day, several hours early to work the script and the staging and then, in the evening, the reading before a live audience. I've seen it through 5 consecutive days and the change is dramatic if I can coin a phrase. Boomie Pedersen and Carol Pedersen have provided the parameters and direction of the workshop, Erle Bjornstad has provided the content and the actors have fleshed it out. My challenge was to film enough to illustrate the process without interfering with the work so in this last segment I couldn't mike up the actors. I appreciate the fact that the director and cast tolerated my presence. Click Here for Workshop Wrap
President Barack Obama visits Charlottesville for a campaign rally. Click Here
The Crafting of a Play - Two Old Trolls...A Love Story, Day 4
One of the actors had a prior commitment today so an observer (and videographer) was pressed into duty to read that part so the show could go on. Rather than show the work of a rank amateur here are the thoughts of the three remaining members of the cast as to the process to date. Click Here
The Crafting of a Play - Two Old Trolls...A Love Story, Day 3
This is the third day I've watched an artistic director and her assistant prepare a script for a staged reading. A staged reading is where the actors will read from a script in hand and will already have blocked out their movements, their positioning on the stage and their timing. The production will be live and move from beginning to end to get an audience's reaction to the work. In three days I (and you via the videos) have seen the script change again and again and again. As Earl Hamner, of 'The Waltons' fame, said "Writing is rewriting." The transitions throughout the play have been smoothed out to improve the flow of the action with an eye towards remaining true to the intent and the message of the playwright, Erle Bjornstad. On Day 3, Mrs. Kincheloe, played by Karie Reed, showed up and stirred the pot somewhat. Notice in the following video the interactions between the director and the actors.
Click Here for Day 3, The Crafting of a Play
Two Old Trolls...A Love Story, Day 2. Erle Bjornstad's play withstands and adapts to some professional, critical scrutiny at the old Live Arts space in preparation for a staged reading 8 PM Thursday evening, August 30, at the old Live Arts space. How does a play change? What is a dramaturg(e)? Click here and you'll find out!
How is a play crafted?
Erle Bjornstad is at it again! The talented director who presented Collateral Bodies at The Bridge PAI several weeks ago has written a new play - Two Old Trolls.....A Love Story - which will have a staged reading this Thursday at 8PM at 601 E. Market Street (in the old Live Arts space). The Hamner Theatre & Aspetuck Productions will present this staged reading as part of the Virginia Playwright's and Screenwriter's Initiative (VPSI). It is free and open to the public, donations welcome. Ms. Bjornstad allowed CV to videotape the evolution of the play in rehearsals to show the changes that occur as the work moves from written script to onstage production. Click here for the video
The Charlottesville Cardinals, C'ville's wheelchair basketball team, ranked #14 nationally in the Championship Division of the NWBA scrimmages for the 2012 - 2013 season have started. For a look at one of their Sunday morning scrimmages at the Herman Key Rec Center on Market Street Click Here! For info on team statistics go to www.Cardinalsbasketball.com Click on 'Media' up top and open a super video on the team.
President Barack Obama heading for Charlottesville, this Wednesday, August 29, at The Pavilion,1PM start time, around 3PM speaking time. C'villians are already waiting! Click here; Ticket Line Sunday morning .
Believers and Achievers, a local volunteer group helping ex felons transition back into our community, helps Cherry Henley kick off her fund raiser for Helping Hands. Cherry will work to raise funds from private sources to buy a used van to be used helping transitioners with transportation needs. Thanks Wes for letting us use your Shell station at Preston and Harris for the effort! Click here to see an amazingly industrious group of car washers!
WOW! Bike, Walk, Play, JPA. What a day. Puppets, goats, stilts, jugglers, acrobats, fun. The Fry's Spring Neighborhood Association shows how to throw a party. Click here for video
If that wasn't enough The Design, the best band in Cville showed up. Click here for The Design
What's Cookin' in C'ville over the Labor Day Weekend? A Farm Tour! Meet Your Eats. Here's the video promo and And here's how to get tickets and more info - Straight from the horse's (cows?) mouth!
Thanks to Scott T for supporting Cash Mob. If you haven't heard Scott perform hit http://www.whoisscottt.com for a link to reverb nation. Click here for Scott's Cash Mob rendition of '25 to Life' then get the studio version on line. The professional studio version is far superior. Thanks, Scott!
AND THE GRAND PRIZE WINNER IS ..........! Possessions Recycled contributed four prizes for mobsters. Click here for results
Cash Mob 5, Charlottesville Fencing Alliance demonstration Two young men fencing then two young women fencing
23rd Charlottesville African Festival at Washington Park. Click here to see our reporter run over by a 16 ft. man, visit with the Virginia Diamondbacks pro football team, DeShon Langston explains Believers and Achievers
Virginia Diamondbacks pro football team home opener, Charlottesville High School football stadium, Saturday August 4, 7PM.
Cash Mob 5 target .... Carpe Donut in McIntire Plaza Click here to see the Donut Robot
Driving by The Bridge, Pai, I saw a handbill announcing a production of COLLATERAL BODIES, a play by Erin Kaplan. So I jumped in, met the director Erle Bjornstad, a delightful lady, did a short interview and then an intro with a promise to return later that evening for a few shots of their rehearsal. No big deal. I've done it a hundred times. But I was in for a big surprise! The rehearsal had already begun and the six young women in the play were weaving such a tale of innocence, betrayal and human drama that I was riveted in place for over an hour. The performance was so powerful I couldn't interrupt. So I will return tomorrow to introduce the six actresses before they rehearse. This is a DON'T MISS play and part of the proceeds will go to Shelter For Help in Emergency. At The Bridge, PAI, July 25th, 26th, 27th and 28th, 984-5669. For the interview with the director Click Here. And when you see the play save the handbill - a masterpiece by Rafael! Here are a few of the actresses and the Stage Manager. Natalie Dieter, Stage Manager Anna Lien Sophie Mitchell Pratiba Prem Latrina Candia
What's a Kiwanis? Well, to find out Click Here
CASH MOB 5, CINCO DE MOBO, McINTIRE PLAZA, SATURDAY, JULY 28, START 1PM!
The Beautiful Line? You translate! Click Here for La Linea Bella
I thought McIntire Plaza was industrial! AU CONTRAIRE! Click away. 77 Businesses? A Climbing Gym?
Habitat For Humanity, Looking for a great deal on anything you can imagine? Come on down! Click Here for The Habitat Store
Cash Mob is all about bread.....but then again it all depends on the definition of bread! Click Here. The Fed prints bread, Matt makes it. Do you knead some?
Cash Mob 5, TOUCHE'. EN GUARDE! What can you expect at McIntire Plaza? Fencing .... and I don't mean Chain Link. Click Here to find out!
Scott Tiernan is coming back to Cash Mob! A wildfire rumor is sweeping Charlottesville that Scott Tiernan will be performing at Cash Mob 5, in the McIntire Plaza, off Harris Street on Allied Street. Although we can't confirm and certainly won't deny this report Click Here for 'Scott T' and 'Smile
We can't put up 77 videos but here are a few: C'ville Coffee and Toan Nguyen Center For Non Profit Excellence, Beth Vanda Animal Connection I had the bright idea to fast forward thru Circa to show the multitude of items on display. The video part worked fine but the audio also fast forwarded and made Crosby, Stills and Nash and Fleetwood Mac sound like the Chipmunks and I just couldn't do that so here is Circa at normal speed. Circa
McGuffey Art Center, First Fridays, Come down and see an artist at work. Click here for a headstart, Jean Jones, Weaver
Skate Park Jam, Great family fun. Click here
Bluegrass Music at the Market! Click here
Want to teach an adult to read? Click here
CASH MOB 4 had a 'do-over' at Mel's Cafe. Last week no power, this week 103* temperature but WE CAME, WE ENJOYED (Jennifer Stuart and Jacob Tal of The Design) and WE SPENT! Click here for Jennifer If you enjoyed that song TRY THIS
Weather Forecast: HOT, HOT, HOT! What you need is HAIR SPRAY at LIVE ARTS on the d'town mall. Click here for a taste
The Downtown Mall is going to the dogs (and cats)! Click here for 'Dogs and Cats Around Town' SPCA
So the country is going downhill is it? Click links below.
Monticello Naturalization Ceremony
Listen to comments from new citizens
Last Saturday, June 29, was cash mob. This Saturday, July 7, will be CASH MOB! A Cash Mob 'Do-Over'!
On the evening of June 29 a deadly storm swept across Central Virginia. Besides the personal toll of the storm thousands of residents and businesses lost power which 6 days later still hasn't been fully restored. Many small and large businesses couldn't open or operated at severely reduced hours. Mel's Cafe was one of them. Cash Mob's celebration and promotion of small business became an effort of community rebuilding as Mel's Cafe was one of the few eateries on West Main Street able to open. Moving his equipment outside Mel was able to run a reduced operation with propane and fed visitors and travelers waiting for the trains at the Amtrak Station to resume their schedule. To thank Mel for his efforts and to promote his business and small businesses across the community Cash Mob will hold a special CASH MOB REDUX, this coming Saturday, July 7, from 1 - 4 PM. The entertainers will return, the tents will be up, so RAIN or SHINE we invite the community to visit Mel's Cafe, 719 West Main Street across from the Amtrak and Wild Wings parking lot, show support for a small 'Mom and Pop' business and have fun! Click here for June 30 Cash Mob
CASH MOB, A Community recognition of the importance of supporting small businesses. We Came! We Spent! We Had Fun! We kept our money local in a small business.
Mel's Cafe, Sat, June 30, on West Main across from the Metro train station. Click for teasers on entertainment. VARIUS, Step Up Studios; Michael Coleman; Jennifer Stewart and The Design
RALLY FOR THERESA SULLIVAN. 2 1/2 hours of speeches, huge crowd, now we see if the Board of Visitors will practice what the University holds up as a model for civic responsibility! The University community expects a certain standard from their students. Will they get it from their Board of Visitors?
Click here for the latest on the Rally for Sully, The Rotunda, UVA
WE ARE STILL WORKING TO RECOVER FROM A COMPLETE AND UTTER COMPUTER CRASH. VIDEOS AND STORIES FROM JUNE 3 TO PRESENT (JUNE 20) WILL BE POSTED SHORTLY
SIGHTS AND SOUNDS IN AND AROUND CITY MARKET
Now here is a true 'start up' business. Pip Squeak Lemonade
WOPOW! Women Photojournalists of Washington during LOOK3. WOPOW
Here we go! Scenes and characters from C'ville 250 historical reenactments. Click on the video that interests you.
George Inge Portrayed by Edward Brooks
Half Cocked, Bury The Hatchet, Flash in the Pan ......
Ray Doss as Marine Corps Commandant
First Hospital in Charlottesville
Charley Ferguson Pro Baseball Pitcher, Better Than Nolan Ryan?
How Did They Power Farms, Machine Shops, Lumber Mills? Steam Engines!
Keel Boat for Lewis and Clark Expedition
Telephone Operator. What Is A Party Line? Not What You Think!
Blacksmith - Strike While the Iron is Hot
Alex and Mattie, Fiddler and Guitarist
Chicken Coops in C'ville! On Wheels Even! Click Here
For more info on Nathan Hanley and his projects go to www.SunnysideProjects.com or email at nathanh@gmail.com
BIKES AT THE BRIDGE, VINTAGE BICYCLES BY KEN MARGOLIUS. CLICK HERE
Project Transition, Composting! WORMS? Click here!
TOUR de GUAD! BIKERS ON THE LOOSE! CLICK HERE!
WHAT IS AN ECO FAIR? CLICK HERE!
Diesel Spill into the Rivanna Reservoir, CLICK HERE
As you can see in the video the boom is doing practically nothing. If the water coming from your faucets has a distasteful or different taste notify The Rivanna Water and Sewer Authority immediately.
PROJECT TRANSITION TEST VIDEO, Click Here
Believers and Achievers Test Video, Click Here
A community internet news and advocacy outlet dedicated to citizen representation and citizen involvement in Charlottesville, Virginia. Contact Bob Fenwick bfenwick@mindspring.com
October is National Breast Cancer Awareness Month. Please click on the following link for an important video on breast cancer. http://www.youtube.com/watch?v=cMzxijqzUJk
Re-entry and Family
There are citizens in our community who take social justice issues beyond committees and task forces. One such citizen is Eddie Harris and he works in our community on family matters. I asked Eddie to give me a few words to put in this introduction to let people know what he does for families and he said a few words couldn't begin to describe his job. So let me have Eddie tell you in his own words. My video camera broke just as we started and we will retape this message within a day or two but the message is important enough to put this clip up even if only temporarily. So please bear with the video problems and listen to what Eddie and Pertelle are saying. Click here for short video
Homeless
What to do about homelessness!? For most of us the homeless 'problem' is most visible on the downtown mall. Mostly young and middle aged men with an occasional woman panhandle for spare change or just hang out waiting for the next meal to be served at The Haven or for the bus to take them to a local church for the night. I've heard many comments about 'able bodied' men not working, just being lazy, unfairly burdening us with taking care of them and there is something to that. But however you feel about these men and women taking advantage of 'the system' don't forget that for every one you see panhandling or begging there are dozens of Cville citizens who desperately need help whether it's because of emotional or psychological difficulties, family disintegration, addiction, the national recession, whatever. I know because I have volunteered at The Haven and the staff and volunteers are well aware of what's going on and serve a segment of our community that truly cannot help themselves. They are as dedicated a group working a sometimes thankless task as efficiently as I've seen in our city. They deserve our thanks every day. I've seen young women with children in diapers, old men and women who I feel don't even know where they are. However you feel about the homeless add to the mix that the Downtown Mall is first and foremost a business, shopping and social district. Hundreds of businesses provide services, products and jobs for our city and in this national fiscal crisis time their concerns have to be met. It is hard enough to operate a business during this recession without bearing the burden or the blame for the city's homeless problem. The Downtown Mall is a place where visitors to the city come for Fridays After Five, for the restaurants, for City Market and to socialize while they are down here. Our next step should be better marketing and promotion of all the store front retail businesses.
Whichever side you come down on in the homeless discussion in the community we all should advocate from facts. That's why I interviewed a young homeless man (whom I know) to try and understand what he does, why he does what he does, why he continues to return to life on the streets, are drugs involved and so on even when there are people trying to help. We can blame, punish, control, whatever later but let's start first with facts. Click on the next line for Jim's story.
HOMELESS IN CVILLE - SCAM OR PROBLEM?
Want to save water? How about money? Tons of money! CLICK HERE for repair kit installation instructions.
Goats in Cville? You betcha! Click next link!
Click here for short video on goats in Cville
On May 14 the Festival Of Cultures was held in Lee Park. It was an entertaining and informative display of much of the cultural diversity in Charlottesville. You'll agree when you click on the link following.
Click here for short video of Festival of Cultures
APO ROCKS! ROCK HILL, MARCH 26, CLICK HERE
ALPHA PHI OMEGA REDUX
UPDATE! 12 FEBRUARY, 2011. ROCK HILL GARDENS, CHARLOTTESVILLE.
Once again Alpha Phi Omega turned out to polish the Rock Hill Garden site! On a beautiful Saturday morning the service fraternity swarmed over the gardens, stacking brush, hauling logs, raking out flower beds. One of the largest and most determined groups to reclaim Rock Hill Gardens, APO has been consistent and persistent in the effort. CLICK HERE FOR A SHORT VIDEO OF ALPHA PHI OMEGA!
On Saturday, January 22, 2011, the UVA service fraternity, Alpha Phi Omega, returned to Rock Hill Gardens for a second helping of clearing out the premier forgotten and neglected botanical garden in C'ville. At the rate they are helping we will have to dedicate a section of the gardens to APO! Local television reporter, Chris Stover, covered the event for Channel 19 and video will be posted on the Newsplex website and can also be seen on their local telecasts. I also video taped the effort but unfortunately the below freeezing temperatures got the best of my Sony video camera. I guess APO will have to make a return trip and I can try again. Thanks to the young men and women of Alpha Phi Omega! A link to their earlier effort can be found below.
Santa's Little Helper, a community fund raiser. Chapters 1 and 2 released as a preview of a serialization over the Christmas holidays.
Click Here for Danny's Song, contributed by local artists
Click Here for Chapters 1 & 2, Santa's Little Helper
Click Here for Chapters 3 & 4, Santa's Little Helper
Click Here for Chapters 5 & 6, Santa's Little Helper
The following retailers will have the latest installment in their stores. Please drop in these stores over the holidays and support this generous effort.
Great Graphics, downtown mall
Utopia Toy Store, east end of downtown mall with laughing cow out front
Tuel Jewelers, Mary, Frieda and Frances are consistent community supporters
Hot Cakes, Barracks Road Shopping Center, no better coffee, snack shop
Cohn's On The Corner, THE place to be on The Corner, terrific attitude
If weather or other events prevent you from obtaining the latest installments you can download them here and then, on the honor system, make a donation online. To do this please click here Santa's Little Helper Fund Raiser. Suggested donation for each installment is $5 but proceeds will go in equal portions to good causes so please be generous. Posting chapters on line will be delayed a few days to encourage drop ins.
For more info on Santa's Little Helper go to www.Santas-Little-Helper.com
UPDATE: 30 October, ALPHA PHI OMEGA, a UVa Community Service Fraternity provided the manpower and womanpower (and Pledge power) to help in the clean up of the Monticello Area Community Action Agency grounds and gardens. CLICK HERE FOR A SHORT VIDEO OF ALPHA PHI OMEGA At the end I identified the area as 'Rock Hill Academy'. Silly me!
On the night of the full moon just before Halloween, Dede Smith and Dan Bieker organized their annual 'Poe Walk', a walk to 'The Chimney' at Ragged Mountain where a member of Live Arts, Bill Niebel, channelled Edgar Allen Poe and some of his short stories and poems. It was a beautiful night and the perfect place to hear Poe. Thanks Dede, Dan and Bill.
CLICK HERE FOR A NIGHT TIME VIDEO OF POE WALK
FOR THE LATEST ON DREDGING THE RIVANNA RESERVOIR, CLICK HERE
HOMELESSNESS IN CHARLOTTESVILLE
Charlottesville has about 45,000 residents living within the city limits. Of this number approximately 300 would be characterized as homeless, a few women, mostly men, who live in public shelters, 'on the streets' which would mean behind buildings, in stairwells, under bridges and some live in wooded areas or crawl spaces under houses or in abandoned homes. We have all seen the homeless. Some carry bags, some push shopping carts, some spend the day on public benches in parks or even on the downtown mall, anywhere to kill time. We see them, we help them by paying for the public programs but we don't know them. But we should know about them – information such as how many mothers and children are homeless, what criminal activity occurs, the number of alcoholics and drug addicts and so on so the social programs we craft are accomplishing the intended goals.
Some homeless people in an earlier age might even be classified as 'hermits' or 'mountain men', men who prefer solitude and feel no need to fit in. Others might be mentally ill, or psychologically or mentally impaired or they might seem as normal as most of the people we pass on the street every day. And in today's economy some have lost their homes and have nowhere else to go, no extended family, no money and need a place to gather themselves for what's down the road.
While working at Hope Community Center I met a homeless man who agreed to let us look briefly into his life. He is neither an alcoholic nor a drug addict. He has a job and you will see some of the details of his life. You will not see a great deal of detail and you might notice he did not answer some of my questions. Living outside societal norms is risky. I did not want to give his real name or show his face or divulge other facts about his possessions which might put him at jeopardy from any of the other street people he sees on a regular basis. I admire his personal strength allowing this. It's never easy to publicly admit shortcomings.
Personally I learned some important things and some not so important. We have all heard complaints about giving food stamps or monetary assistance to people who then go to McDonald's to eat. For a homeless person they have no choice. They have no way to prepare or cook food so they depend on 'fast food'. Virginia had a computer crash that affected the Department of Motor Vehicles and other statewide agencies. The crash also affected poor people on relief who couldn't get their debit cards recharged so they had to scramble to find food.
So here is 'Jim'. The locations for the filming were at Hope Community Center on 11th Street and in a wooded area somewhere in Charlottesville, one of a number of places 'Jim' spends the night. It is my hope that this short video clip will aid in the public awareness of the homeless situation.
Bob Fenwick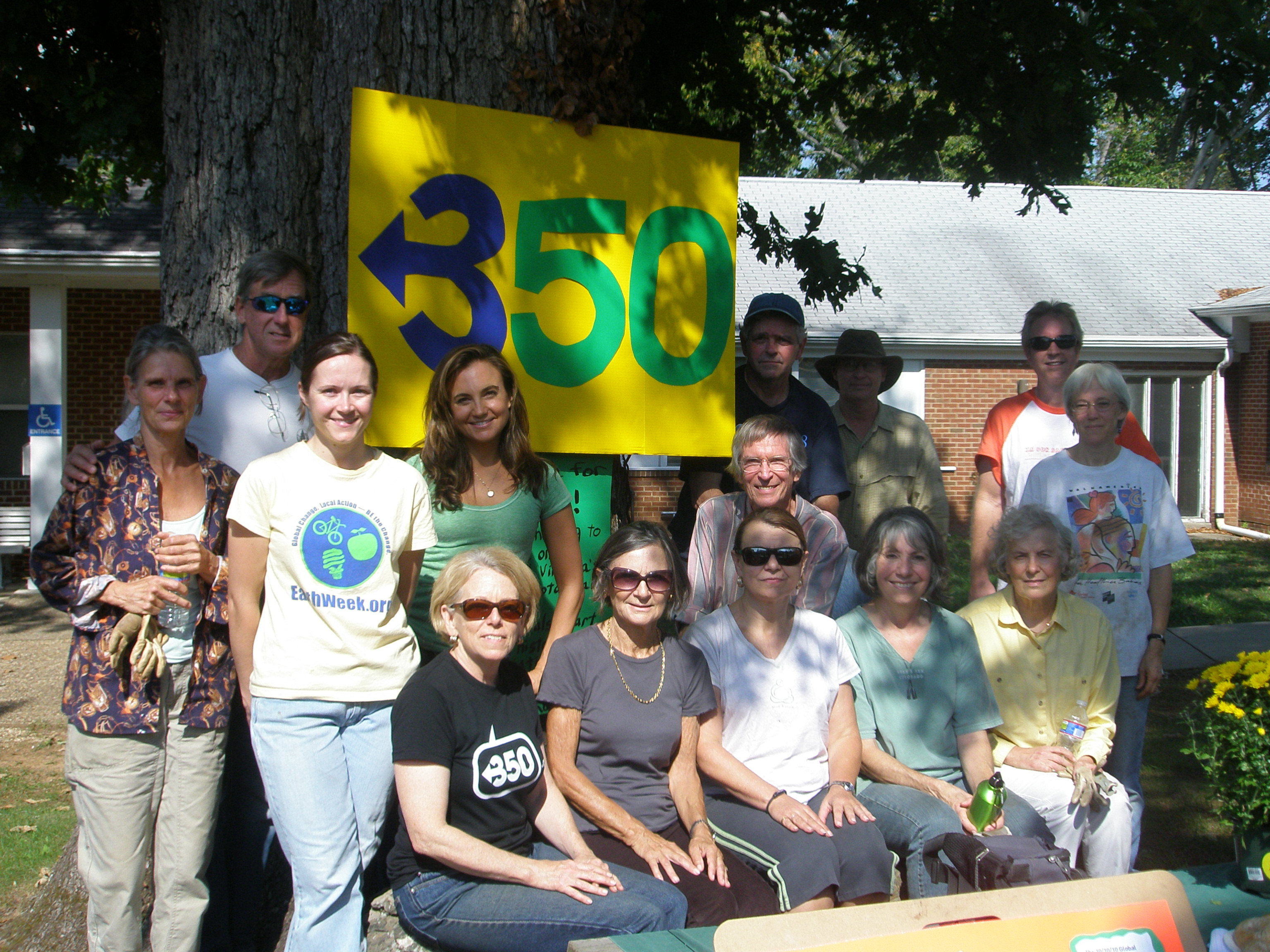 Click here for 10 Oct clean up update with 350.org
DAY OF CARING clean up of Rock Hill Gardens at MACAA, Sept. 22, 2010.
Wildlife at Rock Hill Garden? Who would have guessed? Click here for a buck.
Click here for video review of Day of Caring work in Rock Hill Gardens
We are organizing an ongoing clean up of the botanical gardens on Rock Hill. The property belongs to MACAA and anything we can do to improve the gardens area will be beneficial to MACAA and their efforts to serve our community. To help please email Bob Fenwick, bfenwick@mindspring.com. We need a chipper and a small dozer or bucket loader for several hours. Please help!
Here is what Rock Hill looked like not too long ago.
Here is what it looks like today, JULY, 2010
CLICK HERE FOR UPDATE AS OF 19 SEPTEMBER
Sunday, August 15, the Rock Hill Gardens got a lift from an energetic group of UVa law students. They did a terrific job in a light rain. Thanks. With help like this it won't be too long until we have returned this wilderness to a botanical garden. Click on link. UVa Law students cleaning up the gardens.